University of California, Los Angeles, USA
The University of California, Los Angeles (UCLA) is a public research university located in the Westwood district of Los Angeles, California, United States. University of California's campuses boast large numbers of distinguished faculty in almost every field and it is widely regarded as one of the top university systems in the world.
Los Angeles, is the second-largest city in the United States after New York City, the most populous city in the state of California, and the county seat of Los Angeles County. Situated in Southern California, Los Angeles is known for its Mediterranean climate, ethnic diversity, sprawling metropolis, and as a major centre of the American entertainment industry.
Mobility partner
>> Follow this link if you are an incoming student
Available Subject Areas
Accounting & Finance
Aerospace Engineering/Sciences
Archaeology
Biomedical Engineering
Business & Management
Chemistry
Civil Engineering
Classics
Comparative Literature
Computing Science
Digital Media & Information Studies
Earth Science and Geology
Economic & Social History
Economics
Education
Electronics/Electrical Engineering
English Language
English Literature
Film & TV
Geography
History
History of Art
Life Sciences
Maths
Mechanical Engineering
Music
Philosophy
Physics
Politics and International Relations
Product Design Engineering
Psychology
School of Interdisciplinary subjects Dumfries
Scottish Literature
Sociology
Statistics
Theatre Studies
Theology & Religious Studies
University Wide
Urban Studies/Public & Social Policy
Key facts
Travel and costs
Useful weblinks
Applying to the University of California (UC)
UC counts as 1 option on your Go Abroad programme application; you can select 2 additional partners.
Note that you should select 3 campuses at UC and include a learning agreement and a budget for each of the 3 in your application. If offered a place, UC will decide which of your 3 options you will be placed at.
California partner campuses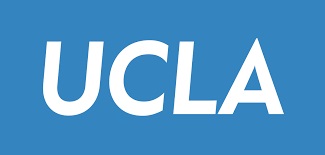 University of California, Los Angeles, CA 90095, USA
Partner web
http://www.ucla.edu/
Partner mobility web
https://reciprocity.uceap.universityofcalifornia.edu/discover-uc/discover-uc-los-angeles
Mobility contact
wlieux@ieo.ucla.edu
Disability support
http://www.cae.ucla.edu/