Corvinus University of Budapest, Hungary
Corvinus University of Budapest is ois housed in multiple buildings in the city centre of Budapest. The University offers courses in agriculture, business, economics, and social sciences.
Budapest is the capital city of Hungary, and rests on the picturesque banks of the river Danube. It is considered to be one of the most beautiful cities in Europe and is also known for its arts and culture scene.
Programme partner
Erasmus Mundus Joint Master Degree: Central & East European, Russian & Eurasian Studies
Mobility partner
>> Information for incoming students
Estimated number of mobility places for each subject: 1-3 full-year or 2-6 semester places
Available Subject Areas
Central & East European Studies
Key facts
Primary language of teaching is English.
Grading system: grades allocated on a scale of 1-5, with 2 and above being a pass
Entry Requirements: not applicable. Further information on study at University of Budapest
Travel and costs
Useful weblinks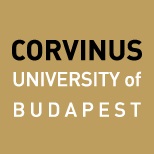 Corvinus University of Budapest, Budapest, Fovám tér 8, 1093 Hungary
Erasmus Code
HU BUDAPES03
Partner web
http://www.uni-corvinus.hu/eng
Partner mobility web
http://portal.uni-corvinus.hu/index.php?id=44558
Mobility contact
intoffice@uni-corvinus.hu
Disability support
http://www.uni-corvinus.hu/index.php?id=44602