Jagiellonian University, Poland
Jagiellonian University (Universytet Jagiellonski/UJ) in Kraków, founded in 1364 is the oldest university in Poland. In addition to excellence in education and science, it actively promotes innovation and technology transfer. It has been listed at the first position in the Nature Index 2016 Rising Stars among 25 leading universities in Central-Eastern Europe and among Europe's Most Innovative Universities – REUTERS TOP 100 as the only university from Poland and from Eastern Europe. At the junction of fundamental and applied science stands its unique National Center for Electromagnetic Radiation SOLARIS, equipped with the world's most advanced synchrotron facility.
It is located in the historic city of Kraków, a leading centre of academic, cultural, and artistic life in Poland. Kraków is a major tourist attraction thanks to its picturesque and historical setting and wealth of cultural attractions.
Network partner
Jagiellonian University and the University of Glasgow are both members of the Guild of European Research-Intensive Universities.
Programme partner
Erasmus Mundus Joint Master Degree: Central & East European, Russian & Eurasian Studies
Mobility partner
>> Information for incoming students
Estimated number of mobility places for each subject: 1-3 full-year or 2-6 semester places
Available Subject Areas
Please ensure that you research the courses available to you as an exchange student, and check with your subject coordinator(s) that these courses are suitable for your Glasgow degree programme. Please note that partner course offerings may change on a yearly basis.
Please research course level; content and assessment structures; partner academic pre-requisites for exchange students; whether enough courses / credits are available in your degree subject(s) to meet your Glasgow degree credit requirements; language of teaching and for Joint Honours students, whether the partner has any restrictions on taking courses from different Schools/Faculties.
Central & East European Studies
Key facts
Primary language of teaching for Erasmus students is English. Polish language classes are available. UofG students should ensure that all required courses are taught in a language in which they are at least proficient at B2 level.
Grading system: grades are allocated on a scale of 2-5 with 3 and above being a pass
Entry Requirements: not applicable. Further information on study at Jagiellonian University
Accommodation is available in university residences (shared rooms only) or privately
Travel and costs
Nearest international airport: John Paul II International Airport Kraków–Balice (KRK). More travel information available
Useful weblinks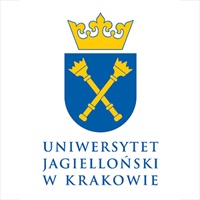 Universytet Jagiellonski, 31-007 Krakow, Poland
EU/EEA code
PL KRAKOW01
Partner web
http://www.en.uj.edu.pl/en
Partner mobility web
http://www.dmws.uj.edu.pl/en_GB/
Mobility contact
ismo@uj.edu.pl
Disability support
https://don.uj.edu.pl/en_US/start