Kimep University JSC, Kazakhstan
Kimep University, established in 1992 and situated in Almaty, Kazakhstan, is a private university which awards bachelors, masters and doctoral degrees.
Almaty is Kazakhstan's largest metropolis and is set against the picturesque backdrop of the Trans-Ili Alatau mountains. Attractions include the Central State Museum, which has on display a vast collection of historic Kazakh artifacts, along with Panfilov Park which houses the distinctive bright-yellow towers of Zenkov Cathedral.
Programme partner
Erasmus Mundus Joint Master Degree: Central & East European, Russian & Eurasian Studies
Erasmus+ International Credit Mobility
Kimep University is an Erasmus+ International Credit Mobility partner. The Erasmus+ programme now offers mobility worldwide, all participants receive a travel and subsistence allowance.
ICM funding and application
Any questions contact GoAbroad@glasgow.ac.uk.
Available Subject Areas
Please ensure that you research the courses available to you as an exchange student, and check with your subject coordinator(s) that these courses are suitable for your Glasgow degree programme. Please note that partner course offerings may change on a yearly basis.
Please research course level; content and assessment structures; partner academic pre-requisites for exchange students; whether enough courses / credits are available in your degree subject(s) to meet your Glasgow degree credit requirements; language of teaching and for Joint Honours students, whether the partner has any restrictions on taking courses from different Schools/Faculties.
Central & East European Studies
Politics and International Relations
Sociology
Key facts
This opportunity is for: undergraduate; PhD; staff
Priority area: Central and East European Studies, Politics and Sociology are pending
The Residence Hall is located on KIMEP University campus in the centre of Almaty city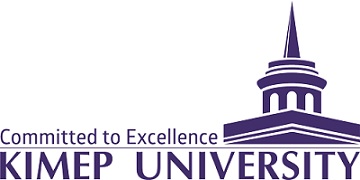 Kimep University JSC
Partner web
https://www.kimep.kz/en/
Partner mobility web
https://www.kimep.kz/international/en/exchange-students/
Disability support
https://www.kimep.kz/current/en/learning-support-center/