Institute of Technology, Bandung, (ITB) Indonesia
The Bandung Institute of Technology was founded in 1920, which makes it the oldest technology-oriented university in Indonesia. It is also part of LAOTSE (Links to Asia by Organizing Traineeship and Student Exchange): an international group of leading European and Asian universities that promote mutual international exchange. With multiple campuses, laboratories, an art gallery and a variety of Sports facilities, the University is able to cater to diverse student needs and interests.
Bandung is Indonesia's second largest Metropolitan area, with over 8 000 000 inhabitants. It is considered a significant cultural hub in Indonesia, with close proximity to the capital Jakarta. In 2015 it received the Adipura Award for cleanest city in Indonesia.
Programme Partner
Available Subject Areas
Please ensure that you research the courses available to you as an exchange student, and check with your subject coordinator(s) that these courses are suitable for your Glasgow degree programme. Please note that partner course offerings may change on a yearly basis.
Please research course level; content and assessment structures; partner academic pre-requisites for exchange students; whether enough courses / credits are available in your degree subject(s) to meet your Glasgow degree credit requirements; language of teaching and for Joint Honours students, whether the partner has any restrictions on taking courses from different Schools/Faculties.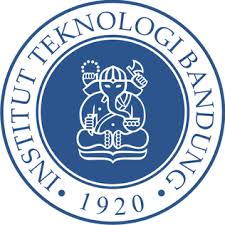 Jl. Ganesha No.10, Lb. Siliwangi, Kecamatan Coblong, Kota Bandung, Jawa Barat 40132, Indonesia
Partner web
https://www.itb.ac.id/