King Mongkut's Institute of Technology Ladkrabang, Thailand
King Mongkut's Institute of Technology (KMITL) was created in 1971 by amalgamation of several technical colleges, previously established in cooperation between Thailand and Japan, and achieved full university status in 1986. KMITL's vision is "to be a premier education institute with emphasis on research in science and technology: creating innovation and knowledge through wisdom and arts for the nation's development toward international success".
KMITL is named after a 19th century king who was instrumental in introducing science and technology into Thailand. It is ranked 3rd for technology among the Thai universities. KMITL is located on a campus in the district of Ladkrabang in Bangkok.
Programme partner
In 2010, the University of Glasgow signed a partnership agreement with KMITL's International College. This allows students to study for two years at KMITL followed by two years at Glasgow, leading to the degree of BSc (Hons) Software Engineering. An industrial placement is undertaken in Thailand at the end of year two.
Partnership that allows articulation onto year 3 of the University of Glasgow's
Erasmus+ International Credit Mobility Programme Partner (pending)
KMITL is an Erasmus+ International Credit Mobility Programme Partner. The Erasmus+ programme now offers mobility worldwide, all participants receive a travel and subsistence allowance.
ICM funding and application
Any questions contact GoAbroad@glasgow.ac.uk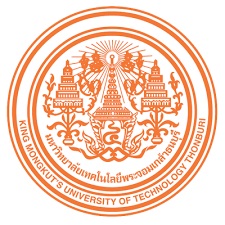 1 Chalong Krung, Thanon Chalong Krung, Lat Krabang, Bangkok 10520, Thailand
Partner web
http://www.kmitl.ac.th/en