European Humanities University, Lithuania
The European Humanities University offers courses in humanities and social sciences in Vilnius, Lithuania.
Vilnius is the capital of and largest city in Lithuania. It is a cosmopolitan city and known for the architecture in its old town, a UNESCO world heritage site. A rich history has resulted in a vibrant city full of culture and Vilnius is recognised by UNESCO as one of the most beautiful cities in Eastern and Central Europe.
Mobility partner
>> Information for incoming students
Estimated number of places: 1-3 full-year or 2-6 semester places
Key facts
Language of teaching is primarily in Belarusian and Russian
Entry Requirements: not applicable.
Accommodation is available in EHU student residences, or privately
Travel and costs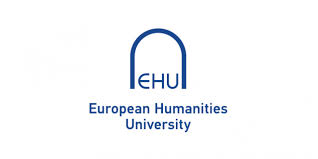 European Humanities University, Tauro St. 12, Vilnius, Lithuania
Erasmus Code
LT VILNIUS20
Partner web
http://www.ehu.lt/en/
Partner mobility web
https://en.ehu.lt/international/incoming-students/
Mobility contact
international @ ehu.lt