University of Clermont-Auvergne, France
The University of Clermont-Auvergne was founded in January 2017 through the merger of the Universities of Clermont-Ferrand and Blaise Pascal in the city of Clermont-Ferrand.
The city of Clermont-Ferrand is located in central France, and is estimated to have a population of around 467,000 inhabitants. It is famous for its close proximity to the Chaîne des Puys, a volcanic mountain range. The city is also the host of its well-known International Short Film Festival which was established in 1995.
Mobility partner
>> Information for incoming students
Estimated number of places
1-3 full-year places or 2-6 semester places for each subject
Key facts
Language of teaching: French (some courses may be available in English)
Calendar: Autumn semester: September-January; Spring semester: January-May. Exams in January and May. Winter break in December and Spring break in late April.
Grading system: 20-0
Entry Requirements: not applicable. Further information on study at University of Clermont-Auvergne France
Travel and costs
Useful weblinks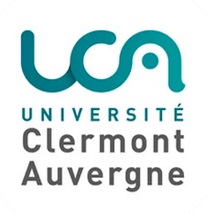 "Universite Clermont Auvergne, 49, bd François-Mitterrand CS 60032 63001 CLERMONT-FERRAND CEDEX 1"
Erasmus Code
F CLERMON48
Partner web
http://www.uca.fr/
Partner mobility web
http://www.uca.fr/international/venir-a-l-uca/etudier-en-programme-d-echange/
Disability support
https://handicap.clermont-universite.fr/