University of Calcutta, India
The University of Calcutta, situated in Kolkata, west Bengal, is a public university with various campuses around the metropolis and suburbs. Established in 1857, it has become one of the largest universities in the world and is especially well known for its faculties of ancient Indian history and culture, applied mathematics and the institute of radiophysics and electronics.
Kolkata is the capital of west Bengal and is known for its distinctive colonial architecture, tourist attractions such as the Victoria Memorial and cultural activities including numerous festivals and art galleries.
Erasmus+ International Credit Mobility Programme Partner
The Institute of Technology, Bandung is an Erasmus+ International Credit Mobility Programme Partner. The Erasmus+ programme now offers mobility worldwide, all participants receive a travel and subsistence allowance.
ICM funding and application
Any questions contact GoAbroad@glasgow.ac.uk.
Available Subject Areas
Please ensure that you research the courses available to you as an exchange student, and check with your subject coordinator(s) that these courses are suitable for your Glasgow degree programme. Please note that partner course offerings may change on a yearly basis.
Please research course level; content and assessment structures; partner academic pre-requisites for exchange students; whether enough courses / credits are available in your degree subject(s) to meet your Glasgow degree credit requirements; language of teaching and for Joint Honours students, whether the partner has any restrictions on taking courses from different Schools/Faculties.
Key facts
Estimated number of places: 2-6 semester places
This opportunity is for: PhD; Staff
Priority areas: Arts; History; Archeology, Literature and Languages
Useful weblinks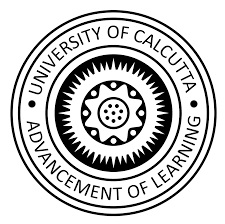 Senate House, 87/1, College Street, Kolkata, West Bengal 700073, India
Partner web
http://www.caluniv.ac.in/