Korea University, South Korea
Korea University consists of 37,000 students and was Korea's first university to offer programmes in various disciplines. It is known in particular for its excellent law programmes.
Seoul is the largest city and capital city of South Korea. Its population makes up almost half of South Korea's total population with over 10,000,000 inhabitants and with a metropolitan population of 25,500,000. The city, known for its modern architecture, technological advancement and cosmopolitan feel, is also full of historical and world heritage listed sites. It is known for cutting edge urban planning and design and a world-class public transport system.
Network partner
Korea University and the University of Glasgow are both members of the U21 network.
Mobility partner
>> Information for incoming students
Estimated number of mobility places: 1-3 full-year or 2-6 semester places
Available Subject Areas
Accounting & Finance
Aerospace Engineering/Sciences
Archaeology
Biomedical Engineering
Business & Management
Chemistry
Civil Engineering
Classics
Comparative Literature
Computing Science
Digital Media & Information Studies
Earth Science and Geology
Economic & Social History
Economics
Education
Electronics/Electrical Engineering
English Language
English Literature
Film & TV
Geography
History
History of Art
Life Sciences
Maths
Mechanical Engineering
Music
Philosophy
Physics
Politics and International Relations
Product Design Engineering
Psychology
School of Interdisciplinary subjects Dumfries
Scottish Literature
Sociology
Statistics
Theatre Studies
Theology & Religious Studies
University Wide
Urban Studies/Public & Social Policy
Key facts
Classes sre allocated on a first-come first-served basis, even if you meet the requirements there are no gurantees that you will be accepted on popular courses such as Business & management; Accounting & Finance and Economics
Language of teaching: English and Korean. Students should ensure that UofG required classes are taught in English
Travel and costs
Useful weblinks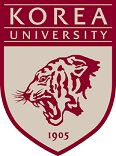 Korea University, 145, Anam-ro, Seongbuk-gu, Seoul,South Korea
Partner web
http://oia.korea.ac.kr/main.do
Partner mobility web
http://oia.korea.ac.kr/listener.do?layout=ecg_1
Mobility contact
studyabroad@korea.ac.kr
Disability support
http://www.korea.ac.kr/mbshome/mbs/en/subview.do?id=en_050801000000