University of Lisbon, Portugal
Universidade de Lisboa (ULisboa) is the largest Higher Education institution in Portugal and is amongst the 200 best universities worldwide.
It is situated in Lisbon, the capital and the largest city of Portugal. Lisbon contrasts between the historical and modern, combining different cultures, trends and lifestyles.
Programme partner - Erasmus Mundus Joint Masters Degree
Mobility partner
>> Information for incoming students
Estimated number of mobility places for each subject: 1-3 full-year
Available Subject Areas
Please ensure that you research the courses available to you as an exchange student, and check with your subject coordinator(s) that these courses are suitable for your Glasgow degree programme. Please note that partner course offerings may change on a yearly basis.
Please research course level; content and assessment structures; partner academic pre-requisites for exchange students; whether enough courses / credits are available in your degree subject(s) to meet your Glasgow degree credit requirements; language of teaching and for Joint Honours students, whether the partner has any restrictions on taking courses from different Schools/Faculties.
Key facts
Language of Teaching: Portuguese, some courses may be available in English. UofG students should ensure that all required courses are taught in a language in which they are at least proficient at B2 level.
Grade System: 18 to 20 excellent; 16 and 17 very good; 14 and 15 good; 10 to 13 sufficient; 0 to 9 fail
Travel and costs
Nearest airport: Humberto Delgado Airport, also known as Lisbon Airport and Portela Airport (LIS)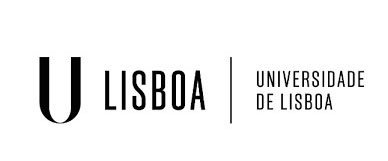 Universidade de Lisboa, Alameda da Universidade, 1649-004 Lisboa, Portugal
EU/EEA code
P LISBOA109
Partner web
https://www.ulisboa.pt/en/
Partner mobility web
https://www.ulisboa.pt/en/info/students-1
Mobility contact
intercambio@ulisboa.pt
Disability support
https://www.ulisboa.pt/en/info/participants-special-needs-0