University of Maine, USA (FEEPASS and Principia partner)
We welcome students from the University of Maine to the University of Glasgow. These are incoming-only opportunities for students from the United States wanting to study at the University of Glasgow.
Programme partner- FEEPASS (incoming opportunity)
The University of Glasgow's School of Veterinary Medicine is working with selected Universities across North America to offer a unique opportunity: FEEPASS (Facilitated Early Entry Program for Animal Science Students). This innovative programme offers high quality animal science students from the University of Maine a chance to study veterinary medicine within the global context.
Accreditations: The University of Glasgow has approved status from the American Veterinary Medical Association, so that the final qualification received is equivalent to a DVM obtained from a veterinary school in North America.
This MVLS partnership that allows students from selected North American partners articulation for final year to the University of Glasgow's BVMS programme.
For more information, download our FEEPASS brochure or visit Veterinary Medicine and Surgery on our USA page
Principia Consortium (incoming mobility partner)
University of Maine is a Principia Consortium member, a group of select US Colleges and Universities who offer students enrolled in their Honors programmes a unique international Study Abroad opportunity at the University of Glasgow.
>> Study abroad and exchange at Glasgow
Available Subject Areas
Please ensure that you research the courses available to you as an exchange student, and check with your subject coordinator(s) that these courses are suitable for your Glasgow degree programme. Please note that partner course offerings may change on a yearly basis.
Please research course level; content and assessment structures; partner academic pre-requisites for exchange students; whether enough courses / credits are available in your degree subject(s) to meet your Glasgow degree credit requirements; language of teaching and for Joint Honours students, whether the partner has any restrictions on taking courses from different Schools/Faculties.
Accounting & Finance
Aerospace Engineering/Sciences
Archaeology
Biomedical Engineering
Business & Management
Celtic and Gaelic
Central & East European Studies
Chemistry
Civil Engineering
Classics
Comparative Literature
Computing Science
Digital Media & Information Studies
Earth Science and Geology
Economic & Social History
Economics
Education
Electronics/Electrical Engineering
English Language
English Literature
Film & TV
French
Geography
German
History
History of Art
Italian
Law
Life Sciences
Maths
Mechanical Engineering
Music
Nursing
Philosophy
Physics
Politics and International Relations
Portuguese
Product Design Engineering
Psychology
School of Interdisciplinary subjects Dumfries
Scottish Literature
Slavonic Languages
Sociology
Spanish
Statistics
Theatre Studies
Theology & Religious Studies
Urban Studies/Public & Social Policy
Find out more about studying in Glasgow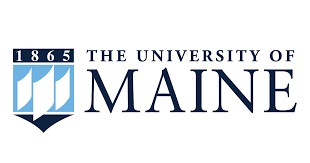 Orono, ME 04469, USA
Partner web
https://umaine.edu/