USM, Malaysia
USM or Universiti Sains Malaysia, Malaysia is one of the leading universities in the country with a strong focus on Natural Sciences, Applied Sciences, Medical and Health Sciences, Pharmaceutical Sciences, Building Sciences & Technology, Social Sciences, Humanities and Education.
One of the University's three campuses is based in Penang, a Malaysian state on the northwest coast of Peninsular Malaysia. Among the most popular attractions is the historic and scenic, George town where you can see the famous Cheong Fatt Tze Mansion along with a collection of gold crowned Buddhist temples.
Programme partner
Erasmus+ International Credit Mobility Programme Partner
Universita Sains Malaysia is an Erasmus+ International Credit Mobility Programme Partner. The Erasmus+ programme now offers mobility worldwide, all participants receive a travel and subsistence allowance.
ICM funding and application
Any questions contact GoAbroad@glasgow.ac.uk
Estimated number of places: 2-6 semester places
This opportunity is for: PhD; staff
Priority area Social Sciences: Education; Adam Smith Business School
Available Subject Areas
Social Sciences (research)
Key facts
Language of teaching: Most courses are offered in English.
Academic calendar: Semester one: September – January. Semester two: February – June. For more information:
CGPA Grading System.
Useful weblinks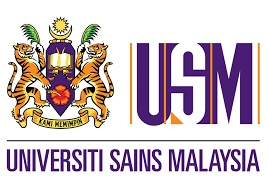 11800 Gelugor, Penang, Malaysia
Partner web
http://www.usm.my/index.php/en/
Partner mobility web
http://www.imcc.usm.my/index.php