University of Novi Sad, Serbia
The University of Novi Sad, with more than 50,000 students and 5,000 employees, is one of the largest educational and research centers in Central Europe.
Novi Sad is the second largest city in Serbia. It is the administrative seat of the northern Serbian province of Vojvodina, and the administrative center of the South Bačka District. Today, Novi Sad is the second most important cultural centre in Serbia. There are many big cultural events which take place in this city throughout the whole year. The most important and the most famous one is the EXIT Festival which takes place at the Petrovaradin Fortress every July.
Erasmus+ International Credit Mobility Programme Partner
The University of Novi Sad is an Erasmus+ International Credit Mobility Programme Partner. The Erasmus+ programme now offers mobility worldwide, all participants receive a travel and subsistence allowance.
ICM funding and application
Any questions contact GoAbroad@glasgow.ac.uk.
Available Subject Areas
Please ensure that you research the courses available to you as an exchange student, and check with your subject coordinator(s) that these courses are suitable for your Glasgow degree programme. Please note that partner course offerings may change on a yearly basis.
Please research course level; content and assessment structures; partner academic pre-requisites for exchange students; whether enough courses / credits are available in your degree subject(s) to meet your Glasgow degree credit requirements; language of teaching and for Joint Honours students, whether the partner has any restrictions on taking courses from different Schools/Faculties.
Key facts
Estimated number of places: 2-6 semester places
This opportunity is for: PGT; PhD; staff
Priority areas: Arts; Social Sciences; Science and Engineering
Travel and costs
Travel: you can fly to Belgrade, Timisoara or Budapest and take the train.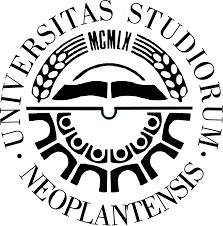 University of Novi Sad, Trg Dositeja Obradovića 5, 21000 Novi Sad, Serbia
Partner web
https://www.uns.ac.rs/index.php/en/
Partner mobility web
https://www.uns.ac.rs/index.php/en/vesti-3/2761-info-international
Disability support
https://www.uns.ac.rs/index.php/en/studies/students%E2%80%99-services/for-students-with-disabilities