Northland College, Wisconsin, USA
Northland College Wisconsin is a liberal arts college located in Ashland, Wisconsin. Founded in 1892 as the North Wisconsin Academy, the college was established in 1906 and has a focus on the environment and sustainability.
Ashland, located in Ashland and Bayfield counties in Wisconsin, is a port on Lake Superior and provides opportunity for various activities including the Northland Great Lakes Visitor Centre and the South Shore Brewery.
Mobility partner
>> Follow this link if you are an incoming student
Estimated number of mobility places: 1-3 full-year or 2-6 semester places
Available Subject Areas
School of Interdisciplinary subjects Dumfries
Key facts
Travel and costs
Travel: Duluth International Airport is the nearest airport to Ashland
USA Immigration: protocol states that students applying to a US partner usually in March/April must provide evidence that they have sufficient funds to cover all expenses while in the United States. Full information of the financial sum required will be found on the US partner webpages and on the US Embassy webpages for their home country.
Useful weblinks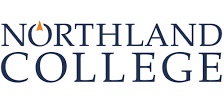 Northland College Wisconsin, 411 Ellis Avenue Ashland, WI 54806-3999
Partner web
https://www.northland.edu/
Partner mobility web
https://www.northland.edu/apply/application/international/
Mobility contact
admit@northland.edu
Disability support
https://www.northland.edu/live/services/disability/