University of Ljubljana, Slovenia
University of Ljubljana, founded in 1919, is the oldest and largest higher education and scientific research institution in Slovenia. Some of the most recent and modern buildings were constructed on the outskirts of Ljubljana, giving the university and its students a ubiquitous presence in the city.
The University of Ljubljana is renowned for its quality social and natural sciences and technical study programmes, structured in accordance with the Bologna Declaration. The University Projects keep pace with the latest developments in the areas of arts, sciences and technology at home and abroad. The University has pioneered ground-breaking research and has achieved outstanding funding success in the sixth and seventh Framework Programmes. It is actively engaged in a number of flagship projects through the European Strategy Forum of Research Infrastructures.
Network partner
The University of Ljubljana and the University of Glasgow are both members of the Guild of European Research-Intensive Universities.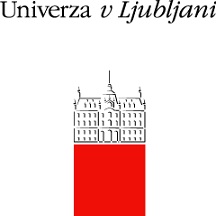 University of Ljubljana, Kongresni trg 12, 1000 Ljubljana, Slovenia
Partner web
https://www.uni-lj.si/eng/
Disability support
https://www.uni-lj.si/study/usefulinformation/students_with_special_needs/