Reykjavik University, Iceland
Reykjavik University's (RU) subjects in research and teaching are science and engineering, computer science, business and law. The University has an interdisciplinary approach that fits well with today's society and offers programmes that, for example, cross business with computer science and computer science with engineering. RU is at the forefront of research in Iceland in its focus areas.
Reykjavik is the capital of Iceland and has around 120,000 inhabitants. Iceland is known for having one of the highest standards of living and the people have been ranked the friendliest in the world (WEF, 2012). Iceland is ranked number one on the Global Peace Index and English is spoken by almost everyone.
Mobility partner
>> Information for incoming students
Estimated number of mobility places for each subject: 1-3 full-year or 2-6 semester places
Key facts
Language of teaching: English
Grading system: Grades are given on a scale of 1-10. A grade of 5 is a pass at undergraduate level
Entry Requirements: not applicable. Further information on study at Reykjavik University Iceland
Accommodation: the University does not offer accommodation on or off campus. Students are in charge of arranging and securing their own accommodation in Reykjavik
Travel and costs
Useful weblinks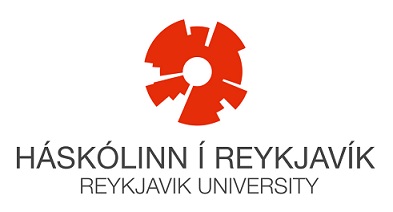 Haskolinn I Reykjavik, Menntavegur 1, 101 Reykjavik, Iceland
Erasmus Code
N IS REYKJAV05
Partner web
https://en.ru.is/
Partner mobility web
https://en.ru.is/studies/exchange-students/
Mobility contact
verity@ru.is
Disability support
https://www.ru.is/radgjof/serurraedi-i-nami/