University of Johannesburg, South Africa
The University of Johannesburg (UJ) is one of the largest multi-campus residential universities in the South Africa. Noted for its strength in Science Technology, Engineering and Mathematics, UJ offers programmes in nine faculties.
The University's academics are leaders in their respective fields and disciplines, as reflected in the phenomenal growth of rated researchers. UJ's number of A-rated researchers, the top echelon of South African academic achievers, now stands at six, with a rapidly-growing number of B- and C-rated researchers. The university is also home to 20 research centres and seven National Research Foundation Chairs.
Network partner
The University of Johannesburg and the University of Glasgow are both members of the U21 network.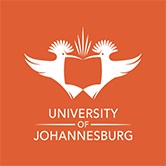 University of Johannesburg, Siemert Rd, Johannesburg 2028, South Africa
Partner web
https://www.uj.ac.za/