University of Bergen, Norway
The University of Bergen (UiB) is an internationally recognised research university and is the most cited university in Norway. There are six faculties at UiB and there are a around 1,550 international students. Its campus concentrated in the heart of the city of Bergen.
Called the gateway to the fjords, Bergen is Norway's second largest city, and lies clambering up the mountain sides, overlooking the sea. Around 10 percent of the population in Bergen are students, which add a fresh and youthful mood to the city.
Mobility partner
>> Information for incoming students
Estimated number of mobility places for each subject: 1-3 full-year or 2-6 semester places
Available Subject Areas
Please ensure that you research the courses available to you as an exchange student, and check with your subject coordinator(s) that these courses are suitable for your Glasgow degree programme. Please note that partner course offerings may change on a yearly basis.
Please research course level; content and assessment structures; partner academic pre-requisites for exchange students; whether enough courses / credits are available in your degree subject(s) to meet your Glasgow degree credit requirements; language of teaching and for Joint Honours students, whether the partner has any restrictions on taking courses from different Schools/Faculties.
Key facts
Travel and costs
Useful weblinks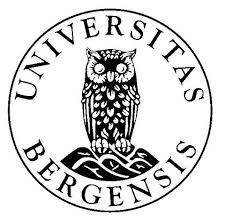 Universitetet i Bergen. P.O. Box 7800, NO-5020 BERGEN
EU/EEA code
N BERGEN01
Partner web
http://www.uib.no/en
Partner mobility web
http://www.uib.no/en/education/48741/admission-exchange-students
Mobility contact
exchange-students@uib.no
Disability support
http://www.uib.no/en/student/49176/students-special-needs