Simon Fraser University (SFU), Canada
Founded in 1965, Simon Fraser University (SFU) has become Canada's leading comprehensive university with vibrant campuses in British Columbia's largest municipalities — Vancouver, Burnaby and Surrey. It has 30,000 students, 6,500 faculty and staff, and 130,000 alumni.
Consistently ranked among Canada's top comprehensive universities and named to the Times Higher Education list of 100 world universities under 50, SFU is also the first Canadian member of the National Collegiate Athletic Association, the world's largest college sports association.
Mobility partner
>> Information for incoming students
Estimated number of mobility places: 1-3 full-year or 2-6 semester places
Available Subject Areas
Please ensure that you research the courses available to you as an exchange student, and check with your subject coordinator(s) that these courses are suitable for your Glasgow degree programme. Please note that partner course offerings may change on a yearly basis.
Please research course level; content and assessment structures; partner academic pre-requisites for exchange students; whether enough courses / credits are available in your degree subject(s) to meet your Glasgow degree credit requirements; language of teaching and for Joint Honours students, whether the partner has any restrictions on taking courses from different Schools/Faculties.
Aerospace Engineering/Sciences
Archaeology
Biomedical Engineering
Chemistry
Civil Engineering
Classics
Comparative Literature
Computing Science
Digital Media & Information Studies
Earth Science and Geology
Economic & Social History
Education
Electronics/Electrical Engineering
English Language
English Literature
Film & TV
Geography
History
History of Art
Life Sciences
Maths
Mechanical Engineering
Music
Philosophy
Physics
Politics and International Relations
Product Design Engineering
Psychology
School of Interdisciplinary subjects Dumfries
Scottish Literature
Sociology
Statistics
Theatre Studies
Theology & Religious Studies
Urban Studies/Public & Social Policy
Key facts SFU
Grade System: A-F, +/-
Good option for Scottish Literature
Credit guidance: typical full course for home students load per semester = 15 (credit range/semester 9-15)
Accommodation: On campus housing recommended and available if you apply in time.
Travel and costs
Useful weblinks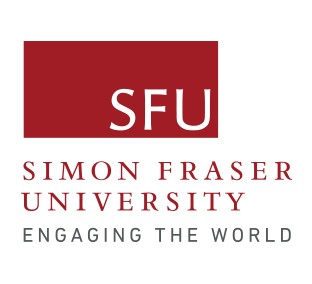 Simon Fraser University, 8888 University Dr, Burnaby, BC V5A 1S6, Canada
Partner web
https://www.sfu.ca/
Partner mobility web
https://www.sfu.ca/students/exchange.html
Mobility contact
exchange@sfu.ca
Disability support
http://www.sfu.ca/students/disabilityaccess/