Monterrey Institute of Technology, Mexico
The Monterrey Institute of Technology (Tecnológico de Monterrey) is a prestigious Latin American university in Monterrey, Mexico with other campuses across the country. Tecnológico de Monterrey was founded in 1943 and is the first university in Latin America to acquire QS 5-Star rating, positioning it among the 38 universities worldwide with this distinction, according to the QS rankings.
Monterrey is considered to be one of the most developed cities in Mexico and is located in the northeast of the country at the foot of the Sierra Madre Oriental mountain range.
Network partner
Tec de Monterrey and the University of Glasgow are both members of the U21 network.
Mobility partner
>> Information for incoming students
Estimated number of places: 7-10 (or more) full-year or 14-20 (or more) semester places.
Language of teaching: Spanish. UofG students must take classes in Spanish.
Available Subject Areas
Please ensure that you research the courses available to you as an exchange student, and check with your subject coordinator(s) that these courses are suitable for your Glasgow degree programme. Please note that partner course offerings may change on a yearly basis.
Please research course level; content and assessment structures; partner academic pre-requisites for exchange students; whether enough courses / credits are available in your degree subject(s) to meet your Glasgow degree credit requirements; language of teaching and for Joint Honours students, whether the partner has any restrictions on taking courses from different Schools/Faculties.
Accounting & Finance
Aerospace Engineering/Sciences
Archaeology
Biomedical Engineering
Business & Management
Chemistry
Civil Engineering
Classics
Comparative Literature
Computing Science
Digital Media & Information Studies
Earth Science and Geology
Economic & Social History
Economics
Education
Electronics/Electrical Engineering
English Language
English Literature
Film & TV
Geography
History
History of Art
Life Sciences
Maths
Mechanical Engineering
Music
Philosophy
Physics
Politics and International Relations
Product Design Engineering
Psychology
School of Interdisciplinary subjects Dumfries
Scottish Literature
Sociology
Spanish
Statistics
Theatre Studies
Theology & Religious Studies
Urban Studies/Public & Social Policy
Key facts Tec de Monterrey
Travel and costs
Nearest airport: Monterrey International Airport (MTY)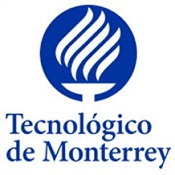 Tecnológico de Monterrey, Ave. Eugenio Garza Sada 2501 Sur Col. Tecnológico C.P. 64849 | Monterrey, Nuevo León, Mexico
Partner web
https://tec.mx/
Partner mobility web
http://www.cem.itesm.mx/international/studyinmexico/index.php
Mobility contact
studyinmexico@servicios.itesm.mx
Disability support
https://tec.mx/en/diversity-and-inclusion