UESTC (University of Electronic Science and Technology of China)
The University of Electronic Science and Technology of China (UESTC) is renowned as the birthplace of the national electronics industry in China and is one of the institutions chosen by the Chinese Government to be developed as one of the country's top 100 universities.
TNE and priority partner
UESTC is our one of our priority partners. As a TNE partner, UESTC has a mission to deliver undergraduate degree programmes in China at a standard equivalent with the highest quality education available internationally, providing students with skills that will equip them for lifetime careers in industry and academia.
Programme partner
We have a Joint Educational Institute (JEI) with UESTC. Glasgow College, UESTC provides students in Chengdu an opportunity to be taught by two world-class Universities and graduate with University of Glasgow Engineering dual degrees. You can be taught by experts from the University of Glasgow and UESTC without having to leave Chengdu, completing all four years of study in China. Alternatively you can travel overseas and join Glasgow's School of Engineering for years 3 and 4, immerse yourself in Scottish culture and gain a truly unique academic experience of being taught in two different countries (Glasgow College, UESTC 2+2 Programme).
There are also opportunities for to Glasgow College, UESTC students to come to Glasgow for a summer school experience. Joint PhDs are also available. For further details.
Incoming mobility partner
We welcome students from UESTC to the University of Glasgow's Study Abroad and Exchange Programme. This is an incoming-only opportunity to the University of Glasgow.
Available Subject Areas
Electronics/Electrical Engineering
Find out more about studying in Glasgow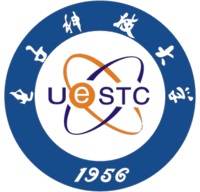 Shuishan Rd, Pixian, Chengdu Shi, Sichuan Sheng, China
Partner web
http://en.uestc.edu.cn/