University of Valencia, Spain
The University of Valencia is one of the oldest surviving universities in Spain, and is regarded as one of Spain's leading academic institutions. With its proud history that dates back over 500 years, student population of over 45,000 and several active and scenic campuses, the University of Valencia is an ideal setting for students to spend their year abroad.

The city of Valencia itself - Spain's third largest city - also has much to offer. Thanks to its location, Valencia has historically been Spain's Mediterranean port and has that special charm of cities that are also seaports. Valencia is a major tourist magnet through much of the year, due to its beautiful beaches, attractive city centre, museums and 'Ciutat Vella' (Old Town) – full of both historic buildings and bustling bars.
Mobility partner
>> Information for incoming students
Estimated number of mobility places: 1-3 full-year or 2-6 semester places
Available Subject Areas
Please ensure that you research the courses available to you as an exchange student, and check with your subject coordinator(s) that these courses are suitable for your Glasgow degree programme. Please note that partner course offerings may change on a yearly basis.
Please research course level; content and assessment structures; partner academic pre-requisites for exchange students; whether enough courses / credits are available in your degree subject(s) to meet your Glasgow degree credit requirements; language of teaching and for Joint Honours students, whether the partner has any restrictions on taking courses from different Schools/Faculties.
Key facts
UofG students should ensure that all required courses are taught in a language in which they are at least proficient at B2 level.
Travel and costs
More information for incoming students: Study Abroad and exchange at Glasgow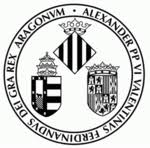 Av. de Blasco Ibáñez, 13, 46010 València, Spain
EU/EEA code
E VALENCI01
Partner web
https://www.uv.es/
Disability support
http://www.fundaciouv.es/upd/