National University of Singapore (NUS)
The National University of Singapore (NUS) is one of the three largest public and autonomous universities in Singapore. Founded in 1905, it is the oldest institute of higher learning (IHL) in Singapore, as well as the largest university in the country in terms of student enrolment and curriculum offered. NUS is a research-intensive, comprehensive university with an entrepreneurial dimension. It is also widely considered to be the most prestigious university in Singapore.
Singapore is a vibrantly cosmopolitan and culturally diverse city-state off the southern tip of the Malay Peninsula in South East Asia. It is among the 20 smallest countries in the world yet still is a world leader in many areas, such as education, economics, aviation and public service.
Network partner
NUS and the University of Glasgow are both members of the U21 network.
Alliance partner
NUS and the University of Glasgow are part of the UK-Singapore Universities Alliance for Entrepreneurship and Innovation (UKSAEI). UKSAEI, launched in 2021, is a new alliance that brings together world leading universities from the UK and Singapore to share knowledge and facilitate collaboration in commercialisation and innovation through active engagement with government and industry.
Mobility partner
>> Information for incoming students
Estimated number of places:

University wide: 1-3 full-year or 2-6 semester places
Available Subject Areas
Please ensure that you research the courses available to you as an exchange student, and check with your subject coordinator(s) that these courses are suitable for your Glasgow degree programme. Please note that partner course offerings may change on a yearly basis.
Please research course level; content and assessment structures; partner academic pre-requisites for exchange students; whether enough courses / credits are available in your degree subject(s) to meet your Glasgow degree credit requirements; language of teaching and for Joint Honours students, whether the partner has any restrictions on taking courses from different Schools/Faculties.
Aerospace Engineering/Sciences
Archaeology
Biomedical Engineering
Chemistry
Civil Engineering
Classics
Comparative Literature
Computing Science
Digital Media & Information Studies
Earth Science and Geology
Economic & Social History
Electronics/Electrical Engineering
English Language
English Literature
Film & TV
Geography
History
History of Art
Law
Life Sciences
Maths
Mechanical Engineering
Music
Philosophy
Physics
Product Design Engineering
Scottish Literature
Statistics
Theatre Studies
Theology & Religious Studies
Key facts
Suitable for Arts, Science, Engineering and Law students only
Language of teaching: English
Grade system: A+ to F
Full time studies: Average of 20 MCs per semester, subject to the approval of home Faculty
Accommodation: On-campus housing available but not guaranteed to exchange students
Travel and costs
Nearest airport: Changi and Seletar Airports.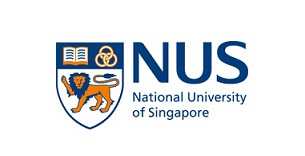 National University of Singapore, 21 Lower Kent Ridge Rd, Singapore 119077
Partner web
http://www.nus.edu.sg/
Partner mobility web
http://www.nus.edu.sg/gro/global-programmes/student-exchange
Mobility contact
http://nusgro.custhelp.com/app/home
Disability support
http://nus.edu.sg/osa/student-services/disability-support