Welcome
At Glasgow we are proud of our alumni community of almost 275,000 graduates stretching across the globe. The University of Glasgow experience connects us all and creates a world-changing, vibrant and generous network.
Our connection is lifelong and we hope that you continue to stay in touch and benefit from the many opportunities being part of our community brings, including through events, networking and volunteering.
Thoughts for our alumni in Iran
We are deeply saddened by the recent events in Iran, where the death of Mahsa (Zhina) Amini has sparked nationwide protests that have led to many deaths, arrests and communication shutdowns in the region.
To our alumni in Iran and to those with family & friends caught up in these tragic events, we want to let you know our thoughts are with you. The University has contacted students & colleagues with a range of support resources for anyone affected.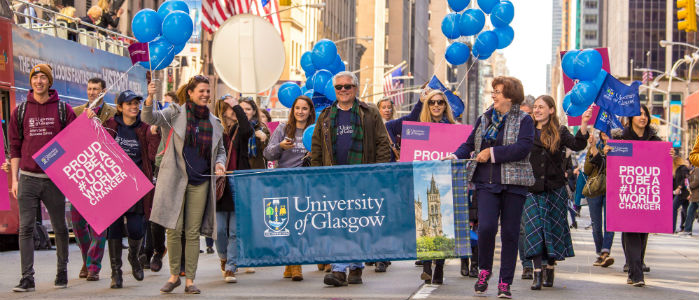 Alumni Benefits and Services