Nankai University, China
University of Glasgow's priority partnership with Nankai University
The University of Glasgow and Nankai University have been working together on research and teaching collaborations since 2008. Nankai University, located in the vibrant northern port city of Tianjin, is one of China's top universities and is ranked 50th in the QS Asian University Rankings (2014).
Programme partner - Joint Graduate School (TNE)
Nankai University and the University of Glasgow have long-standing research collaborations in the social sciences and growing links in other areas including chemistry and museum studies.
Incoming mobility partner
We welcome incoming students from Nankai to the University of Glasgow's Study Abroad and Exchange Programme >> Study abroad and exchange at Glasgow
Available Subject Areas
Please ensure that you research the courses available to you as an exchange student, and check with your subject coordinator(s) that these courses are suitable for your Glasgow degree programme. Please note that partner course offerings may change on a yearly basis.
Please research course level; content and assessment structures; partner academic pre-requisites for exchange students; whether enough courses / credits are available in your degree subject(s) to meet your Glasgow degree credit requirements; language of teaching and for Joint Honours students, whether the partner has any restrictions on taking courses from different Schools/Faculties.
Social Sciences (research)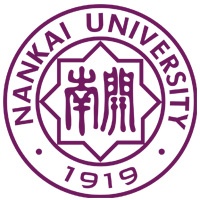 94 Weijin Rd, Nankai Qu, China, 300071
Partner web
https://en.nankai.edu.cn/main.htm