Nankai University, China
University of Glasgow's priority partnership with Nankai University
The University of Glasgow and Nankai University have been working together on research and teaching collaborations since 2008. Nankai University, located in the vibrant northern port city of Tianjin, is one of China's top universities and is ranked 50th in the QS Asian University Rankings (2014).
Programme partner - Joint Graduate School (TNE)
Nankai University and the University of Glasgow have long-standing research collaborations in the social sciences and growing links in other areas including chemistry and museum studies.
Incoming mobility partner
We welcome incoming students from Nankai to the University of Glasgow's Study Abroad and Exchange Programme >> Study abroad and exchange at Glasgow
Erasmus+ International Credit Mobility Programme Partner
ICM funding and application
ICM funding (for staff/PhD)
Priority areas: Priority subjects are Urban Studies, Environment, Public Policy, linked to our Joint Graduate School with this partner
Any questions contact GoAbroad@glasgow.ac.uk
Available Subject Areas
Social Sciences (research)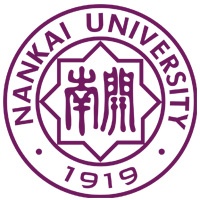 94 Weijin Rd, Nankai Qu, China, 300071
Partner web
https://en.nankai.edu.cn/main.htm