LMU Munich, Germany
LMU Munich Ludwig-Maximilians-Universitat Munchen), which was established in 1472, is among the oldest universities in Germany. It is associated with 34 Nobel laureates and one of eleven German excellence universities. It is the second largest university in Germany.
Munich is Germany's third largest city with a population of 1,500,000 and a metropolitan area of 5,800,000 inhabitants. The capital of Bavaria is located in the south-east of Germany on the river Isar, close to the Alps. The city is known for a high standard of living, ranking first in Germany and fourth worldwide. Munich is a major centre of art, technology, finance, sports, publishing, culture, innovation, education, business and tourism. It features Germany's best theatre and many famous museums and galleries. Munich annually hosts the famous Oktoberfest, attracting six million visitors every year.
Mobility partner
>> Information for incoming students
Estimated number of places
1-3 full-year places or 2-6 semester places for each subject
Key facts
Language of teaching: German and English. Intensive language courses offered.
Grade System: 1.0-5.0
Entry requirements: not applicable. Further information on study at University of Munich.
Travel and costs
Useful weblinks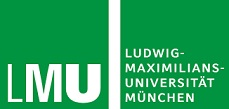 Ludwig-Maximilians-Universitat Munchen, Geschwister-Scholl-Platz 1, 80539 Munchen, Germany
Erasmus Code
D MUNCHEN01
Partner web
https://www.en.uni-muenchen.de/index.html
Partner mobility web
http://www.en.uni-muenchen.de/students/exchange/incomings/
Mobility contact
erasmus-incoming@lmu.de
Disability support
http://www.en.uni-muenchen.de/students/int_student_guide/studying_at_lmu/student_support/studying_disability/index.html