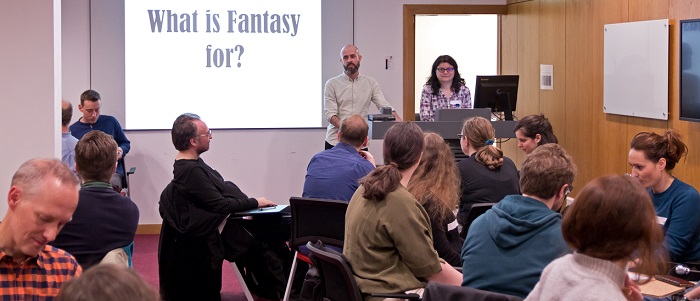 Core Team Bios
Co-Directors: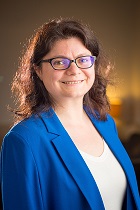 Professor Dimitra Fimi is Senior Lecturer in Fantasy and Children's Literature at the University of Glasgow.
She has published two award-winning monographs on J.R.R. Tolkien and on Celtic-inspired children's fantasy, and she has co-edited original manuscripts by Tolkien on linguistic invention.
She has also published on worldbuilding, medievalism, children's literature, and adaptation. She co-edits the Perspectives on Fantasy book series (Bloomsbury), and she often contributes to TV and radio programmes on fantasy.
Many of her published essays and articles are available open access here: http://dimitrafimi.com/.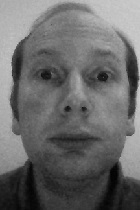 Professor Matthew Sangster is Professor in Romantic Studies, Fantasy and Cultural History. His recent work includes Living as an Author in the Romantic Period (Palgrave, 2020) and projects on eighteenth-century library borrowing, literary institutions, the culture of the 1820s, and David Bowie.
He has published on Mervyn Peake, China Miéville and fantastic visions of whole cities, and was co-curator of the British Library exhibition The Worlds of Mervyn Peake (2011). At the moment, he is working on notions of history and community in Fantasy literature and culture across a broad chronological span. At Glasgow, he leads the Fantasy Across Media course for the Fantasy MLitt and supervises PhD students working on a wide range of fantasy authors, tropes, forms and ideals.
Core Team:


Dr Fraser Dallachy is Lecturer in the Historical Thesaurus of English in the English Language & Linguistics subject area, and is current Deputy Director of the Historical Thesaurus (2nd ed. 2021), which arranges all the words of the language, past and present, into categories by meaning.
He specialises in historical linguistics with a focus on medieval English language and texts. He has presented on the use of archaic language use in modern science fiction and the use of lexicographical resources in genre writing.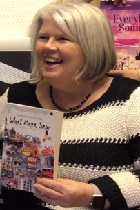 Dr Maureen Farrell is a Senior Lecturer in the School of Education at the University of Glasgow and is the Programme Leader for the M Ed in Children's Literature and Literacies. Her particular area of expertise is in Scottish Children's Literature.
She has presented on Scottish children's fantasy, particularly the Non-Human in Scottish Children's Fantasy and on transformations of the Tam Lin Ballad. She is a Trustee of Moat Brae in Dumfries, the National Centre for Children's Literature and Storytelling.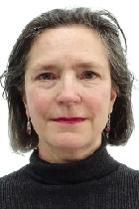 Dr Laura Martin is Senior Lecturer in Comparative Literature, where she has researched and taught on German and English Romanticism, and in particular on fairy tales (especially German Volksmärchen [folktales] and Kunstmärchen [literary tales]), myth and 'magical narratives' in general.
In this area, she has published on German fairy-tale writers/recorders Musäus, Naubert, the Brothers Grimm and Mörike, and has a wider interest in Novalis, Hölderlin, ETA Hoffmann and more. In addition to her academic work, Laura is a trainee Jungian psychotherapist working with dream imagery and with myth/fairy tales as therapeutic tools, and is currently writing on 'The Gifts of the Collective Unconscious'.
Dr Sarah Nicholson is Lecturer in Old Testament/ Tanakh Studies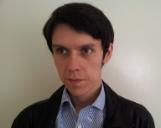 Dr Timothy Peacock
is Lecturer in History and War Studies, and Co-director/co-founder of Games and Gaming Lab (UofGGamesLab/GGLab).
His research interests span early modern and modern, military and political, with a particular focus on Spaceflight History/Science Fiction, Nuclear, Games and Wargaming, AI and Politics.
He leads cross-disciplinary projects on research-informed gaming, from co-creating tabletop crisis simulations of flooding Glasgow (Tempest) to finding new ways of using AI to transform cultural heritage sites into historical video games (HeritAIge).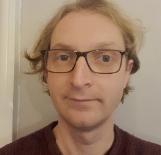 Dr Will Tattersdill is Senior Lecturer in Contemporary Fantasy. He has published on late-Victorian print media, 1980s speculative evolution, polar exploration, museum history, and Star Trek. He is especially interested in worldbuilding as a literary process, and in alternate history science fiction. His current book project is about dinosaurs in popular literature and science, and he is currently editing H. G. Wells's short stories.
Dr Rhys Williams is Lecturer in Energy & Environmental Humanities at Glasgow. He works on the intersection between fantasy and reality, and how the former is marshalled to transform the latter. He is interested in energy, ecology, and infrastructure, along with science fiction, fantasy, and horror, and is particularly drawn to the use of genre in real-world discourses.
Rhys is a member of the Petrocultures Research Group, the After Oil Research Group, and the Grierson Research Group. He is Associate Director of the Centre for Sustainable Solutions at Glasgow, and Director of the Energy and Ecology Group. He has recently published in South Atlantic Quarterly, and the Open Library of the Humanities.
Centre Officers:
Equality and Diversity Officer: Mariana Rios Maldonado
Headquarters Officer: Grace Worm
Social Media Officer: Madalena Daleziou
Discord Administrator: Cheyenne Heckermann
Discord Head Moderator: Hannah Barton
Discord Moderators: Grace Worm, Madalena Daleziou, Eva McLean, Cornelia Will, Ian Zerafa, Rhys Pasternack, Sam Tegtmeyer, Elena Pasquini
Centre Members:
Professor Marc Alexander, Professor of English Linguistics
Professor Evelyn Arizpe, Professor of Children's Literature
Dr Matthew Barr, Lecturer in Computing Science
Professor Ben Colburn, Professor of Political Philosophy
Dr Matthew Creasy, Senior Lecturer in English Literature
Dr Fraser Dallachy, Lecturer in the Historical Thesaurus of English
Professor Robert Davis, Professor of Religious and Cultural Education
Dr Cristina Delgado-Garcia, Lecturer in Theatre and Performance
Dr Sheila Dickson, Senior Lecturer in German
Professor Laurence Grove, Professor of French and Text/Image Studies
Dr Lizanne Henderson, Senior Lecturer in History
Professor Alice Jenkins, Professor of Victorian Literature and Culture
Dr Carolyn Jess-Cooke, Senior Lecturer in Creative Writing
Professor Robert Maslen, Honorary Senior Research Fellow
Dr Anna McFarlane, British Academy Postdoctoral Fellow
Dr Gavin Miller, Senior Lecturer in Medical Humanities
Dr Sarah Nicholson, Lecturer in Old Testament/ Tanakh Studies
Dr Geraldine Parsons, Senior Lecturer in Celtic and Gaelic
Professor Tony Pollard, Professor of Conflict History and Archaeology
Dr Dahlia Porter, Senior Lecturer in Eighteenth and Nineteenth-Century Literature and Material Culture
Professor Debra Strickland, Professor of Medieval Art History
Dr Philip Tonner, Lecturer in Education (History)
Dr Zoe Strachan, Reader in Creative Writing
Dr Theo Van Heijnsberge, Lecturer in Scottish Medieval and Early Modern Literature
Professor Louise Welsh, Professor of Creative Writing
Dr Alison Wiggins, Reader in English Language and Manuscripts
Dr Saeko Yazaki, Lecturer in Religious Studies