Professor Laurence Grove
Professor of French and Text/Image Studies (French)
telephone: 01413306350
email: Laurence.Grove@glasgow.ac.uk
https://orcid.org/0000-0002-2858-0559
Research interests
The present literary epoch has been of exceptional duration: 400 years. There are many symptoms that it is at an end. The comic book for example has been seen as a degenerate literary form instead of as a nascent pictorial and dramatic form which has sprung from the new stress on visual-auditory communication. (Marshall McLuhan)
poesia tacens, pictura loquens… (Pliny)

If a picture paints a thousand words… (Telly Savalas)
‌
Biography
Also known as Billy Grove, I am Director of the Stirling Maxwell Centre for the Study of Text/Image Cultures, whose material holdings, via the riches of Glasgow University Library and the Hunterian Museum and Art Gallery, are unrivalled.

I am President of the International Bande Dessinée Society, and Vice-Président of Les Amis de Tristan L'Hermite, the foremost society for the study of the Louis XIII period. As well as serving on the consultative committees of a number of journals, I am general editor of Glasgow Emblem Studies, and co-editor of European Comic Art.
My other hobbies include skiing (badly) at beautiful Glencoe Mountain, and supporting Glasgow Warriors, Partick Thistle and Wolverhampton Wanderers.
Research Interests
My research activities focus upon word/image interaction from the early days of printing onwards. I work specifically on the emblem book (and related material) in the pre-industrial period, and the bande dessinée today. In short I provide a modern approach to the emblem and a historic approach to comics.
Invited lectures and keynotes have allowed me to travel widely (see CV below) so as to talk about Romans and Victorians, Saint Joseph, metafiction, unfunny Nazi comics, Tintin and Scottish Nationalism, and a sexy dead canary, as well as raising the question of why we hold museum exhibitions in the digital age.
Numerous invited media appearances have included television (BBC, STV, Sky), BBC Radio Scotland (Scottish Connection, Brian Morton Show, The Mix, Janice Forsyth Culture Show, MacAulay and Co, Good Morning Scotland, Shereen), BBC Radio 4 (The Message), and others.
I have made frequent contributions to the press (The Scotsman, The Herald, BBC Online, THE) and serve for go-to consultation by media outlets worldwide (USA, Canada, India, France, Italy, Belgium, England, Spain, Ireland, Netherlands…).
I have co-curated a number of exhibitions (Breaking the Renaissance Code; Comic Invention; Frank Quitely: The Art of Comics), organised or co-organised ten international conferences, and authored (in full, jointly or as editor) eleven books and over sixty-five chapters or articles.
Current Projects
Comic Invention - the Hunterian exhibition (March to July 2016) featured never-before displayed international loans, alongside works by Hogarth, Picasso, Rembrandt, Warhol, Lichtenstein, Frank Quitely, and others. I am working on creating bespoke exhibitions drawing upon Comic Invention and Frank Quitely: The Art of Comics for further worldwide venues.

National Comics Centre - long term work towards the creation of an institution for Scotland that foregrounds the culture of comics.

The Collapse of the Canon - a book-length multi-media project looking at the way the 'canon' has evolved since the invention of the Mac computer.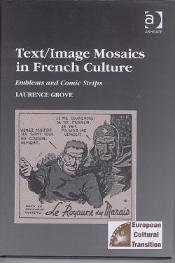 CV
Supervision
I welcome proposals in any area of text/image culture, specifically emblematics and bande dessinée or graphic novels and comics.
I currently supervise PhD students and MPhil students from across the world (including USA, France, Scotland, Brazil and England) working on various strands of comics studies and text/image culture.
Teaching
I firmly believe that research should feed in to teaching. In previous years I have been nominated for GUSRC Student Teaching Awards for Most Organised Course and Most Innovative Teaching, and have been delighted to be recognised for the University of Glasgow's Most Innovative Teaching. I hope that my teaching is becoming continually more innovative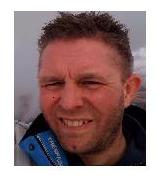 R319 Level 3, French, Hetherington Building, Glasgow G12 8QQ,