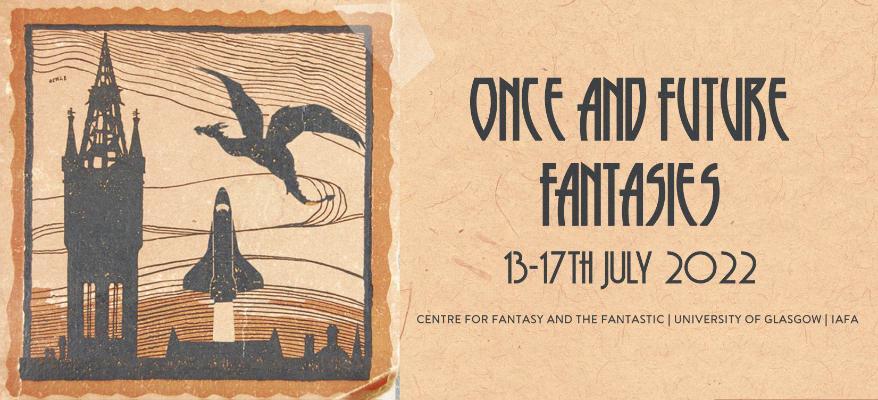 Once and Future Fantasies was the first conference co-sponsored by the International Association for the Fantastic in the Arts to take place outside North America. The conference was hosted by the Centre for Fantasy and the Fantastic at the University of Glasgow on 13-17 July 2022.

The art of the fantastic has never been more visible than it is today. Streamed, read and written, drawn, painted, designed and modelled by amateurs and professionals, performed and played in theatrical events and games, and marketed the whole world over, the art of the fantastic occupies every available cultural niche with unprecedented energy and enthusiasm. This conference asked what the fantastic in the arts has to offer at this time of crisis, rooted as it is in the distant and recent past, while remaining extraordinarily sensitive to the shifting landscape of the present and the infinite possibilities of the future.  
Keynotes: Nalo Hopkinson and Professor Dame Marina Warner.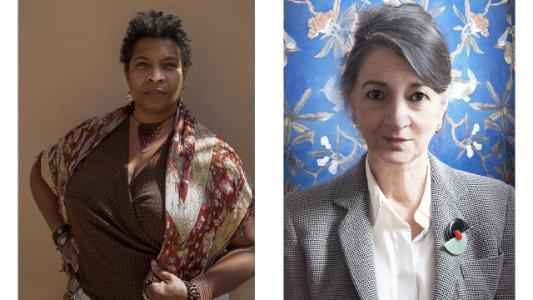 Marina Warner's IAFA Keynote: "Fantasy and Danger: The Quest for Sanctuary"
Nalo Hopkinson's Keynote: Storytelling Through Multiplex Subjectivities
A selection of photographs from the conference can be accessed here (with thanks to Dr Oliver Rendle)
Programme:
You can find the finalised programme here.
You can also find the programme in a format that uses tables to give a visual representation of concurrent sessions here.

Further Information:
Our evening events included a Wine Reception at Glasgow City Chambers, a Ceilidh, and Choosing Fantasy: A Salon discussion with Ellen Kushner, Delia Sherman, and Terri Windling.
Further details here.
Conference e-mail address: oncefuturecon@glasgow.ac.uk
Conference Twitter account: @OnceFantasies