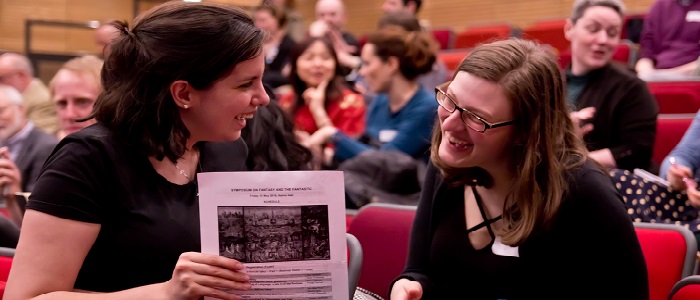 Join the CFF Mailing List
If you would like to hear from the Centre via e-mail with news about upcoming events and other activities or opportunities please fill in this form - Centre for Fantasy and the Fantastic mailing list
CFF on Social Media

Follow us on Twitter - UofGFantasy

Follow us on Facebook - UofG Fantasy

Join our Facebook group - UofG Fantasy Facebook Group
CFF on Discord
Centre for Fantasy and the Fantastic Discord Server - join here
Anyone is welcome to join discussions about works of fantasy/the fantastic, our events, and share relevant news and opportunities.
Our Discord Reading Groups are also open to everyone:
Puck's Players
Fantasy Theatre Group, open to UofG students and staff with an interest in fantasy/the fantastic on the stage. Please contact Chris Lynch (c.lynch.2@research.gla.ac.uk) and Marita Arvaniti (m.arvaniti.1@research.gla.ac.uk).
Follow the group's Twitter page: https://twitter.com/pucks_players