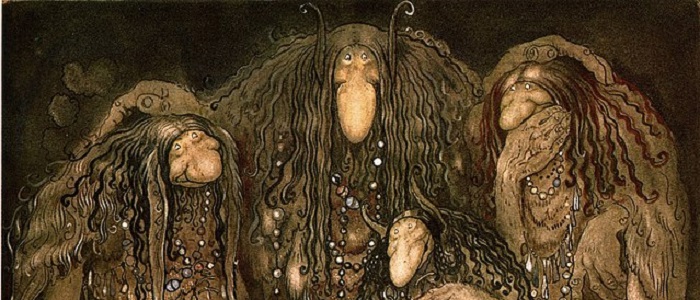 If you would like to hear from the Centre via e-mail with news about upcoming events and other activities or opportunities please fill in this form - Centre for Fantasy and the Fantastic mailing list
Future Voices of Scottish Science Fiction and Fantasy - Oct 2022 - Apr 2023
The AHRC-funded Research Network "Future Voices of Scottish Science Fiction and Fantasy" privileges under-represented Scottish voices of Science Fiction and Fantasy (SFF) working across different media (literature, gaming, film, art), with an emphasis on BAME and LGBTQ+ communities as well as practitioners with disabilities. In these dramatic times, we ask how creative practitioners imagine future worlds and respond to rapidly-changing global circumstances (e.g. the COVID-19 pandemic), concerns and anxieties (e.g. as expressed in the #MeToo or #BlackLivesMatter movements) through SFF writing/art/creativity. The network is led by Dr Dimitra Fimi (Principal Investigator) and Professor Esther MacCallum-Stewart (Co-Investigator). We are delighted to invite you to the Network's four public events, which will be held online via Zoom webinar:
12 October 2022, 6-7:30pm: Inclusive worldbuilding in SFF across different media
7 December 2022, 6-7:30pm: Representation of change and the future in SFF worlds and narratives
15 February 2023, 6-7:30pm: Representation of social issues in SFF worlds and narratives
19 April 2023, 6-7:30pm: Challenging the past (canon and history) in SFF narratives
In addition to these events the network will be publishing commissioned academic responses, and holding online discussions on the Centre for Fantasy and the Fantastic Discord server which you can join here. For more information about the Network, including bios of all contributors, see here. You can follow the Network on Twitter, Facebook, and Instagram.
3-4 December 2022: When it Changed: Women in SF/F Since 1972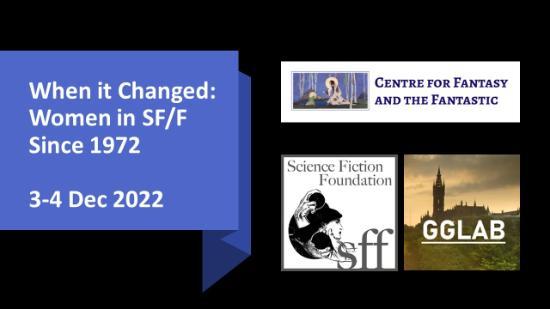 To mark the 50th anniversary of Joanna Russ's landmark short story, 'When It Changed', the Science Fiction Foundation, and the Centre for Fantasy and the Fantastic and Games and Gaming Lab at the University of Glasgow will be co-hosting an online conference on women's role in reshaping science fiction. The conference will feature keynotes by Cheryl Morgan and Joy Sanchez-Taylor.