Mary Somerville
‌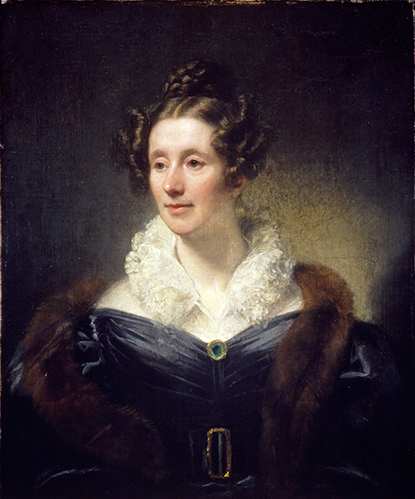 1780 - 1872
'Mary Fairfax, Mrs William Somerville, 1780 - 1872. Writer on science' by Thomas Phillips, 1834.

Image courtesy of the National Galleries of Scotland
Who am I?
Mary Somerville was a science writer and polymath. Born in Jedburgh in 1780, she was raised in Burntisland, Fife. From her early teens she studied mathematics in secret - after being forbidden from doing so by her father. Her first book (on sunlight) appeared in 1826. Her second (on physics and astronomy) made her a best-selling writer. In 1835 the Royal Astronomical Society elected her and Caroline Herschel its first women honorary members - and in 1879 the University of Oxford's Somerville College was named for her. She died in Naples in 1872 at the age of 91.

Source: Source Oxford Dictionary of National Biography.
I am monumental because...
Somerville's 'Physical Geography' (1848) was the first book on that subject in English - and was for decades a staple of university reading lists. 'On the Connection of Physical Things' (1834) was an overnight best-seller - bringing up-to-the-minute research in astronomy, geography, meteorology and physics to huge audiences. It was translated into French, German and Italian - and 9 editions were published in her lifetime. She was arguably the most widely known (and respected) woman scientist of her time.


Source: Source Oxford Dictionary of National Biography.
Why is my work important today?
Somerville was bashful about own achievement - writing in her autobiography that although she 'had recorded in a clear point of view some of the most refined and difficult analytical processes and astronomical discoveries' she had never made a discovery herself and therefore had 'no originality'. By the end of her life, however, she had helped dispel the Victorian notion that science wasn't for women - so much so that on her death she was dubbed 'the Queen of Science
Source: The Biographical Dictionary of Scottish Women.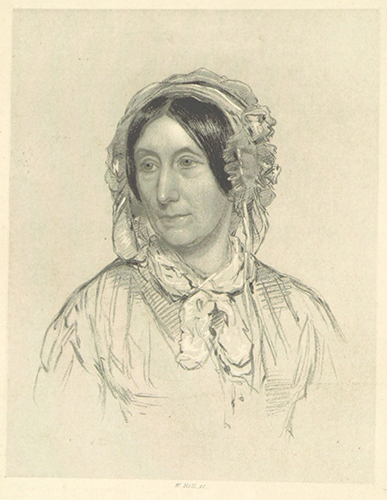 From 'Physical Geography' by Mary Somerville, published in its seventh edition in 1877. Image courtesy of the British Library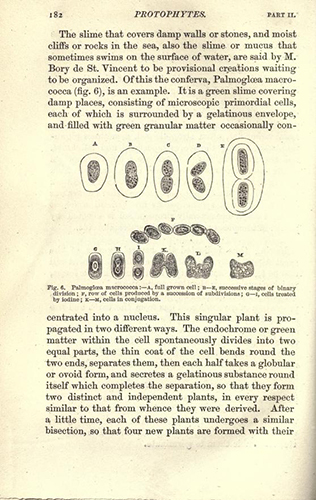 A page from Somerville's 'On Molecular and Microscopic Science', published in 1869. Image courtesy of the University of California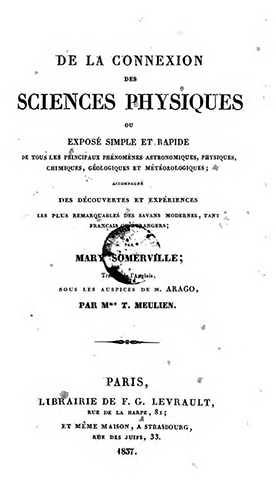 French translation of Somerville's 'On the Connection of the Physical Sciences', first published in 1834. Image courtesy of the Österreichische Nationalbibliothek