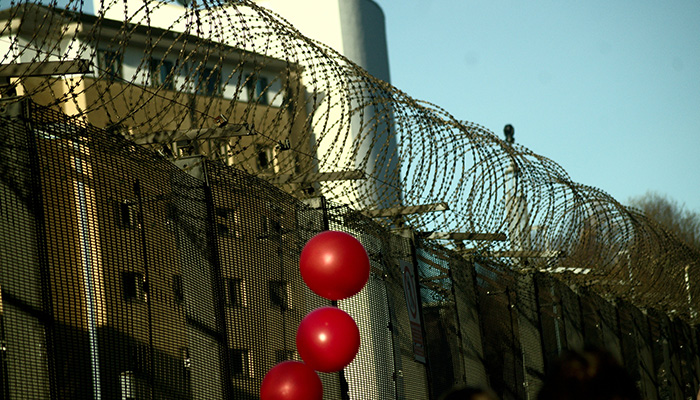 Who am I?
Kay Carmichael was a social scientist, lecturer, policy advisor and activist. Born in Glasgow' East End in 1925 she had somewhat irregular schooling - owing in part to her contracting polio at a young age. She was, nevertheless, a voracious reader - and supplemented her schooling with frequent visits to Tollcross Public Library.

Sources:
Image: HM Naval Base Clyde (commonly known as Faslane) - where Carmichael protested against nuclear weapons for much of her adult life.
© Swithun Crowe under the terms of an Attribution 2.0 Generic license (CC BY 2.0)
I am monumental because...
After training at the University of Edinburgh, Carmichael embarked on a career in psychiatric social work in the late 1950s. She worked primarily with prison inmates and wardens - and sought to put new policies in place to better rehabilitate offenders. She was appointed a tutor then lecturer in the University of Glasgow's School of Social Study in the 1960s - where she developed the UK's first training programme for probation officers. She was an active member of the Labour Party for over 50 years - campaigning tirelessly for the rights of minority groups and against nuclear weapons. She was jailed for 14 days for her work with the Gareloch Horticulturalists, or "Horts" - a campaign group who broke into the nuclear base at Faslane to plant flowers as symbols of peace. She left the Labour Party in protest at Tony Blair's election as leader - later joining the Scottish Socialist Party, then the Scottish National Party. In 2001 she graduated with a PhD from the University of Glasgow aged 76 - with a thesis entitled 'A Post-Christian Perception of Sin and Forgiveness'. A collection of her writing, edited by her husband Professor David Donnison, was published in 2017.
Find out more about Kay Carmichael