Issue 11 (Spring 2008): Social Engagement, Empowerment and Change
Issue 11 (Spring 2008): Social Engagement, Empowerment and Change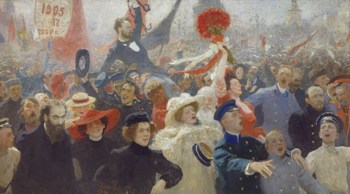 eSharp's eleventh issue, 'Social Engagement, Empowerment and Change', examines the social implications and practical applications of theory, as well as how these may empower marginalised social groups or promote social change. The issue reflects a wide variety of topics from Nigerian literature to media representation of asylum seekers in Scotland; from ethics in architecture education to conflict resolution in Afghanistan; from refugee organizations to the child in criminology.
With contributing authors from universities in Australia, the USA and across the UK, eSharp is proud to present this series of articles demonstrating the diversity of approaches to issues of social engagement and empowerment across disciplines.
Articles are in PDF format. If you do not already have Adobe Reader on your computer, you can download it for free from www.adobe.com.
Articles
Articles
| | | | |
| --- | --- | --- | --- |
| Brenna Dorrance | Conflict Resolution and Development through Social Empowerment Programmes in Northern Afghanistan | Abstract | 11 - Dorrance |
| Jeffrey Gunn | Inside 'Rotten English': Interpreting the Language of Ambiguity in Ken Saro-Wiwa's Sozaboy | Abstract | 11 - Gunn |
| Richard Iveson | A Politics of Disease: The fantastic trope and the dismemberment of reality | Abstract | 11 - Iveson |
| Amadu Wurie Khan | Countering Media Hegemony, Negative Representations, the 'Bad Citizen': Asylum seekers' battle for the hearts and minds of Scotland | Abstract | 11 - Khan |
| Liberty Kohn | Antilanguage and a Gentleman's Goloss: Style, Social Meaning and Entitlement to Irony in A Clockwork Orange | Abstract | 11 - Kohn |
| Leonidas Koutsoumpos | Actions and the energeiai: the 'ethics of borderlands' in the educational praxis of architecture | | 11 - Koutsoumpos |
| Ruth Alexandra Liston | The Child in Criminology: Site of Intervention, Site of Control, Site of Blame | Abstract | 11 - Liston |
| Maria Teresa Martinez Dominguez | Oil Politics in the Amazon: From Ethnocide to Survival | Abstract | 11 - Martinez Dominguez |
| Teresa Piacentini | Contesting identities in exile: an exploration of collective self-understanding and solidarity in Refugee Community Organisations in Glasgow | Abstract | 11 - Piacentini |
| Miriam Ross | Grupo Chaski's Microcines: Engaging the Spectator | Abstract | 11 - Ross |
| Colin Vernall | Money No Object: Revolution and Revaluation in the Economics of Place and the Place of Economics in Art | Abstract | 11 - Vernall |