You've settled in... what now?
Are you in the first, second, or final year of your PGR studies? You'll find information to guide you through your PGR experience in this section.
For the most up-to-date information on how to proceed with your studies as best you can during the current situation with COVID-19, please read the University guidance for PGR students.
Annual review update
In order to reduce the impact on Covid-19 on your studies the university has developed a Mitigation Plan to Reduce the Impact of COVID (PDF). All PGR students should create a mitigation plan. Please discuss this with your Supervisor and record your own plan along with your Annual Review. You are also encouraged to keep a diary of the impact of Covid-19 on your studies.
Visa update
For up-to-date guidance, please refer to the following:
Transferrable skills training update
Please refer to our MVLS PGR Den on Moodle and our PGR Course Calendar for updates to the MVLS research training programme and for links to webinars and course materials that are available to you at this time.
The Researcher Development team have also created a resource, PGR@Home, for you to follow on a weekly basis. This programme of personal and professional skills development includes the opportunity to join a webinar with fellow students each Friday.
Got a question? Email the Graduate School office if you can't find what you need here.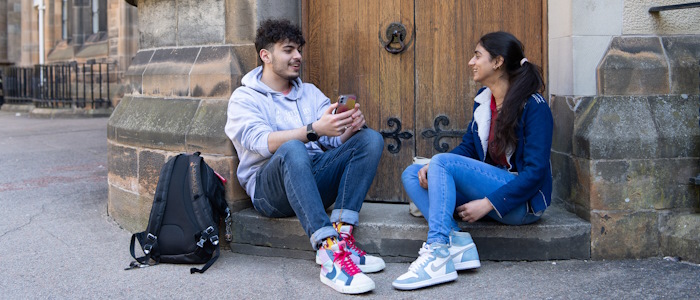 PGR Den
The PGR Den is a digital learning environment in Moodle designed to support you throughout your PGR journey.
It includes:
> Resources that should give you an idea of what to expect

> Information to help you develop and reflect on your skills

> Guidance on how you can connect with others