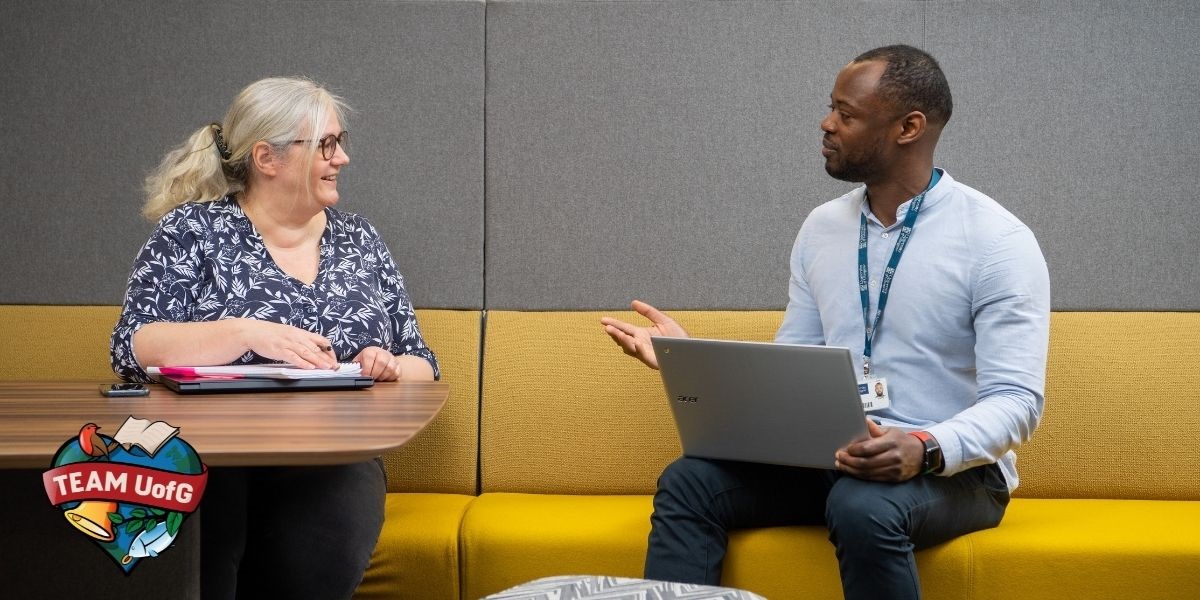 PGR Review Process
Welcome to your PGR Review Hub.
Below you will find important information about the initial/annual review process, PGR System, downloadable documents and helpful information.
PURPOSE
The main purpose of the APR is to assess your progress in relation to your stage of study.
It's an essential requirement for every research student.
Provides an opportunity to discuss all aspects of training needs, milestones, work, achievements and any other issues.
Allows you to get feedback on your research, personal development and performance.
PROCESS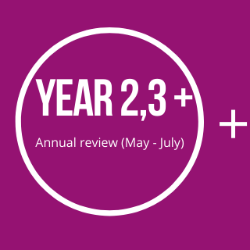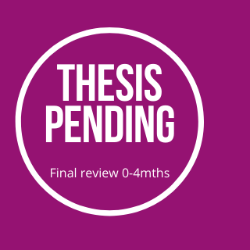 This is a general guide. Individual circumstances may vary.
Initial Review
Students are required to:
Organise to meet with their supervisor(s) to:
Provide a Literature Review consisting of:
A summary of the current scientific literature relevant to their research
The scientific aims of their research project
The experimental approaches/study design they may use
Upload any documents with the Literature Review online to the PGR System.
Student organises to meet with assessor panel to discuss the Literature Review, Researcher Development Log and Training Needs Assessment.
Assessor panel adds their assessment online.
Student completes their student statement online.
PGR Convenor reviews and assigns a recommendation.
You normally have 3 months to complete the initial review. But if you started on/after March 1st, you may not have an initial review until June, ie, the annual review season. Your initial and annual review will be combined during this time.
If you are encountering any issues with your research or as a new student, it's important you have a chat with your supervisor. Good communication goes a long way.
Annual Review
Institutes and Schools make their own arrangements for annual reviews.
Students are required to:
Contact your supervisory team/panel reviewers and arrange your annual review during May - July.
Write a 3000 word (approx) journal style report containing the following sections:

an abstract
an introduction
materials and methods
results and discussion (combine the last two as appropriate)
a 500-1000 word section at the end detailing the following year's work. You can identify potential pitfalls and solutions in this section.

Prepare a data management plan for your research projects. This forms part of your submission for progression from one year to the next of your doctoral studies.
Deliver a presentation, either oral or poster, by the end of their first year with their supervisory panel.
Submit a scientific report, with a note of progress over the year - by JUNE 30.
Students should check with their local Postgraduate Convener for any extra requirements.
Arrange a Formal Assessment Interview with the two Panel Assessors
When: to be completed by end of JULY
Annual Review
Students are required to:
Contact your supervisory team/panel reviewers and arrange your annual review during May - July.
Review and update your data management plan as necessary to ensure that it complies with your current research.
Update your Training Needs Assessment Form and Researcher Development Log with your supervisory team.

Confirm completion of the training suggested in Year 1 and/or Year 2.
Attends training courses and obtain credits through the Research Training Handbook.
Review your training needs with your supervisor throughout the year.

Deliver a presentation, either oral or poster, by the end of your second/third year with your supervisory panel.
Submit a scientific report, with a note of progress over the year, by JUNE 30.
Arrange a Formal Assessment Interview with the two Panel Assessors.
Your PG Convenor will assign a recommendation in your PGR record to allow you progress to and register for, the next academic year. IMPORTANT: If this does not happen you will not be able to enrol on any training courses.
When: to be completed by end of JULY
Final year of study: Complete a scientific report and a thesis plan. Submit both when completing the online PGR progress review.
Thesis Pending
1. Final Year Interview
When: Do at least 8 months prior to submission deadline
You will be interviewed on your progress in thesis writing within a year of your thesis submission deadline.
In the case of MSc(R) students, your assessors may discuss this at the progress review.
Your local Postgraduate Conveners will arrange this interview.
2. Submission of Thesis
When: Within 4 years
All full-time PhD, MD, MVM and DDS students must submit within 4 years of commencing their period of research.
Supervisors and students must know the thesis submission date. You must submit the thesis by this deadline. You can find this 'End date' on your student summary MyCampus.
If you need an extension or suspension of study, please email a formal letter to the Graduate School.
3. Intention to Submit a Thesis
When: Approximately 3-6 months before thesis submission deadline
Part-time Students
The above review format is followed for each year of study, until the thesis pending year.
Part-time students will make less progress than full-time students in one academic year. It is still important to review the progress made in that time.
The minimum length of part-time PhD study is 5 years. The maximum period for thesis submission is no later than 8 years.
MSc by Research Students
MSc by Research students must take part in the Initial and Annual reviews.
Students undertake 1 year research and 1 year thesis pending.
The literature review and project plan follow the same timelines as for PhD students.
Doctoral Training Programme
Students on DTP programmes may receive additional instructions on their review process.
Since the first 6-months of the programme involves two 3-month lab rotations, the Annual Review Process deadlines differ slightly for MVLS DTP students.
The main difference is that there is flexibility to combine the initial review with your annual review.
However, the coordination etc of your Annual Review will be carried out locally. If you are unclear about submission dates and panel meetings etc, please contact your local PGR administration/PGR convener in the first instance.
Please send enquiries to the contact details provided below:
Wellcome-IIB Programme
First year students on the IIB complete two rotations and then join their PhD lab in April/May. You don't complete the initial review as you won't yet know where you will be based at the usual initial review time in Jan/Feb.
You will, instead, complete your annual reviewHere is what you need to complete as part of your annual review:
Submit a rotation report: this is a journal style article that gives you the same experience of writing as other students for the annual review. Ideally from the rotation in the final PhD lab, although not all students join a lab they rotated through.
A PhD proposal - akin to the literature review and project plan that 'regular' students submit for their initial review. The format of this is based on funder requirements and includes hypothesis, aims, over-view timeline for the project.
Data management plan as required for all students at annual review.
Training needs assessment form (as for all students in initial review).
Researcher development log (as for all students in initial review).
With these forms and the usual meeting, your assessors will be able to judge your understanding of the project, your ability to present and analyse data, and discuss the interaction with your supervisor(s).
Furth of Glasgow: Annual Progress Review
Discuss methods and frequency of communication with your supervisor in advance.
You must still complete the annual progress requirements when studying away from or "furth of" Glasgow.
Your appointed supervisor in the field is expected to contribute to your annual report.
The School or Institute can arrange a Zoom interview at a convenient time.
The Graduate School adheres to the University's Furth of Glasgow policy.
Duties of the Reviewer/Assessor
The Postgraduate Convener, in consultation your supervisor(s), appoints your reviewer/assessors. The reviewer/assessor, where possible, will be familiar with the area of research.
The reviewer/assessor encourages both student and supervisor to adopt best practices. They assist with solving problems that arise. This can include any problems that may arise between the student and the supervisor.
The role is mainly pastoral and includes the following:
Maintaining regular, informal contact with the student during the course of the research. There will be an informal discussion about progress at least once per semester.
Maintaining regular contact with the supervisor during the course of the research project. Ensuring awareness of difficulties that might arise.
Encouraging the student to raise problems with the Graduate School or Postgraduate Convener.
Providing an alternative conduit for information between the student and supervisor. The aim is to solve problems at an early stage.
Discussing the content of the student's annual progress report.
Adding a paragraph to the annual report on the quality and progress of the research and training.
FAQs
I'm trying to log on to the PGR Syatem but it's not letting me in.

You may not have been added to the system. Contact the Graduate School: mvls@glasgow.ac.uk



I'm trying to complete my annual review but the the annual review tab is greyed out.

This means your initial review was not completed.
OR
Your annual review from the previous year was not completed.



My documents won't upload, what's wrong with the PGR system?

Nothing is wrong with the system. Check how large the doc is in mb. The system will not accept documents greater than 20mb. If you still can't upload it, copy and paste all of the answers to the questions in the section you're trying to upload to and save to a word doc. Alert the Graduate School and they will unsubmit the section, allowing you to re-submit and try again. Alternatively, try using a different browser.



I started midway through the academic year. When should my first review take place?

If you started in Jan/Feb you have until APRIL 30 to fully complete the initial review.
If you started between March/June you will combine your initial review with your annual review. Do not try to upload documents to the initial review tab as it will be greyed out and unuseable. Use the annual review tab.
I started in Aug, when do I do my initial review and why have I been charged extra fees?


You should fully complete their initial review at the usual time in January.
The financial year ends on 31 July but the new academic term starts in October for PGR students. If you started in Aug/Sept you will be charged one/two months extra fees for (technically) starting in the previous academic year. Please contact the Graduate School if you have any questions.