Covid Service Impacts (Click to Read More)
Submitting an Enquiry
The Student Services Enquiry Team are currently operating a remote service. We ask that all students submit enquiries on the UofG Helpdesk to ensure that we can respond to and action your enquiry as quickly as possible.
Document Requests
Due to the remote service we will be producing digital unstamped documents for all document requests submitted, these will be sent directly to your email address. Digital documents are now more widely accepted due to the ongoing Covid pandemic, if you have any concerns please check with the intended recipient of the document.
Replacement Campus Cards
Replacement Campus Cards are currently available by purchasing them on MyCampus. Your card will be posted to you. Please note it may take up to one week to arrive. We are not currently offering a collection service.
Service Notice: Reduced Phone Lines (22nd and 23rd July)
Please note that our phone line will be unavailable between 1pm and 4pm on Thursday the 22nd and Friday the 23rd of July due to staff training. Apologies for any inconvenience caused. Enquiries can still be submitted online as detailed in our contact information below.
STUDENT SERVICES ENQUIRY TEAM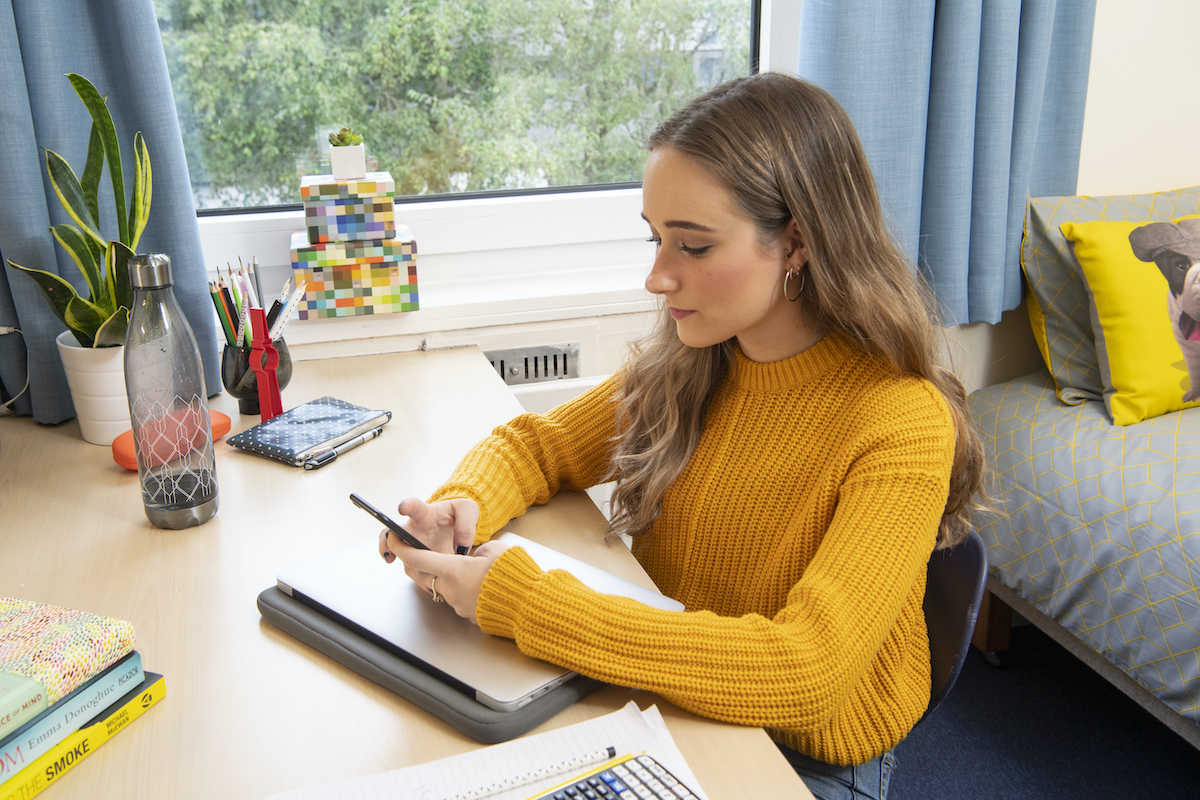 Get Answers
Use the UofG Helpdesk Knowledge Base to find answers to your questions, or submit a request through the Service Catalogue if you need more help.
Contact Us
Can't find what you need from our Knowledge Base or Service Catalogue? Get in touch with us.
Telephone: +44 (0)141 330 7000
(10am to 4pm Monday to Friday)
Admissions: +44 (0)141 330 4515
(9am to 1pm Monday to Friday)
Location:
Level 1, The Fraser Building
65 Hillhead Street
Glasgow, G12 8QF
(currently operating remotely, no service available from service desk at this time)
Feedback:
How did we handle your enquiry or request? We welcome your feedback and suggestions.
Search All Student and Support Services
Services and MyCampus Help
Using MyCampus
Learn how to navigate MyCampus with our guides. MyCampus can be used to manage your student record and university finances, or to produce your own certifying letters and transcripts.
Forms
If you need a form filled out by the Student Services Enquiry Team please upload a copy of it to the UofG Helpdesk.
Bank Letters
Many banks now accept self service certifying letters. Students who have completed their academic registration can produce their own bank letters on MyCampus.
Using the UofG Helpdesk
The UofG Helpdesk is where students can search for answers using the knowledge base, or submit requests for help or services. Learn how to get more out of the UofG Helpdesk with our guides.
Open Hours
| | |
| --- | --- |
| Monday | 10:00 - 16:00 |
| Tuesday | 10:00 - 16:00 |
| Wednesday | 10:00 - 16:00 |
| Thursday | 10:00 - 16:00 |
| Friday | 10:00 - 16:00 |
The Student Services Enquiry Team are currently operating remotely.