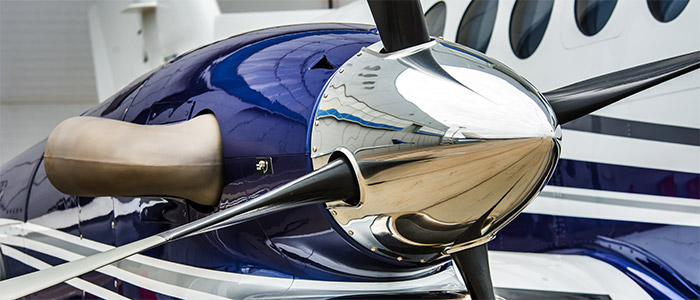 This degree programme bridges the divide between aeronautics and mechanical engineering and thus provides its graduates with the crossdisciplinary background needed to flourish in one of the most challenging engineering fields.
You will benefit from our strong links with the aerospace industries. MEng students take part in a flight-testing course in a Jetstream aircraft.
September start
Mechanical Engineering with Aeronautics BEng: H3H4 4 year degree
Mechanical Engineering with Aeronautics MEng: H3HK 5 year degree
Professionally accredited
Study abroad available
Engineering at Glasgow
James Watt School of Engineering
We have been delivering world-class engineering education and research for more than 150 years and are the oldest School of Engineering in the UK.
We offer an exciting range of undergraduate degree programmes that include not only the core engineering disciplines (Aeronautics, Civil, Electronics & Electrical and Mechanical Engineering) but also unique specialist degree programmes, such as Biomedical Engineering, Product Design Engineering, Electronics with Music and Civil Engineering with Architecture.
Our engineering societies
The James Watt School of Engineering is home to a number of lively societies.
Glasgow University Engineering Society
Throughout the year this society hosts a variety of events from social meetups to industry and career building events. All students are encouraged to attend these as they provide unique opportunities: whether it be a fun night out with fellow engineers of all disciplines, or a chance to talk to practicing engineers in a familiar and comfortable environment. The society provides a chance for our students to relax during the busy semesters alongside fellow students.
The Female Engineering Society (FemEng)
FemEng is a network formed within the Glasgow University Engineering Society, with the sole aim of bringing the women in the James Watt School of Engineering together. In connection with pre-existing organisations such as Interconnect (Equate), WES and Athena Swan, FemEng has established strong links with industry and academics alike. The society holds events which are tailored to suit the women that attend them, FemEng helps to encourage the minority. Cocktail nights, bake-offs, talks from inspirational women and the opportunity to engage in overseas projects are just some examples of what to expect from being a part of this rapidly growing society.
Engineers without Borders (EWB)
EWB UK is an international development organisation that removes barriers to development through engineering. EWB programmes provide opportunities for young people to learn about engineering's role in poverty alleviation. By taking part in our activities, our members are making a difference to people's lives around the world. GUEWB is one of the charity's branches in universities throughout the UK.
UGRacing
Each year the James Watt School of Engineering participates in the highly renowned, ten-month long "Formula Student" programme. Run by the Institute of Mechanical Engineering (IMechE), this is an exciting and unique chance for students from across our engineering disciplines to join forces to construct a single-seat racing car.
The design and build culminates in a race at the world-famous Silverstone track, against more than 300 teams from across the globe. The competition nurtures students' management, marketing and technical skills as well as offering specialised engineering and motorsport industry experience. The school recognises the substantial value of this activity and provides considerable technical and financial support for it.
The School of Engineering's Industrial Scholarship Scheme
Taking advantage of our strong links with industry, the James Watt School of Engineering has launched an exclusive new scholarship scheme.
The University of Glasgow Engineering Scholarship Scheme offers top performing students the opportunity to gain significant paid work experience and an annual bursary of £1,600 whilst undertaking their degree. This gives our students a fantastic start to a future career before graduating. Amey, Leonardo and Mott Macdonald are some of the big industry names currently signed up to this rapidly expanding scheme.
The scholarship is open to University of Glasgow James Watt School of Engineering undergraduates who attain a GPA of 15 or more at the end of their second year. For more information:
Programme structure
You will study the same courses in the first three years whether you are on the BEng or MEng degree programme. Both embed creativity to develop world changing engineers.
+++
Year 1
Core courses:
In your first year, you will take a wide-ranging curriculum which includes courses in aeronautics, mathematics, dynamics, electronics, materials, statics, thermodynamics and engineering skills. These courses are supported by individual and group project work and laboratory work. This interdisciplinary approach, favoured by industry, also makes it possible to switch to most other engineering disciplines at the end of year 1 should you wish to do so.
---
+++
Year 2
Core courses:
You will study applicable mathematics, applied mechanics, design and manufacture, microeconomics, elements of thermodynamics for aerospace propulsion, engineering computing, introduction to aerodynamics, additional mathematics, materials and power electronics.
---
+++
Year 3
Core courses:
You will visit a number of industries in the UK and study more advanced engineering subjects – aerodynamics and fluid mechanics, aircraft performance, dynamics and control, flight mechanics, materials and manufacture, mathematical modelling and simulation, mechanics of materials and structures, propulsion and turbomachinery, and heat transfer.
---
+++
Years 4 and 5
In year 4 you will study a range of core mechanical engineering subjects and core aeronautics subjects, plus a choice of advanced options. You will also undertake a team aerospace design project. Year 4 MEng students also undertake a multi-disciplinary group project.
In year 5 of the MEng programme an aerospace-focused individual project forms a major component of the programme, and in addition there are options from advanced engineering subjects.
---
Programme alteration or discontinuation
The University of Glasgow endeavours to run all programmes as advertised. In exceptional circumstances, however, the University may withdraw or alter a programme. For more information, please see: Student contract.
Partnership and industry links
You will benefit from the close ties with industry developed by staff involved in the programme, with industrial case studies focused on the aerospace industries.
Our international links
You can apply to spend one year of your academic studies abroad at an accredited partner university. In year 5 MEng students can work on their project at overseas institutions.
Entry requirements
for entry in 2021
Summary of entry requirements for Mechanical Engineering with Aeronautics
SQA Higher Entry Requirements
BEng: AABB at S5 will be considered. Typically S6 entrants will have AAAAA at Higher (B at Advanced Higher is equivalent to A at Higher).
MEng: AAAB at S5 will be considered. Typically S6 entrants will have AAAAAA at Higher (B at Advanced Higher is equivalent to A at Higher).
Additional requirements: Higher Mathematics and Physics or Engineering Science.
SQA Higher Adjusted Entry Requirements* (by end of S6)
BEng: AABB
Additional requirements: Higher Mathematics and Physics or Engineering Science. Successful completion of Top-Up or one of our Summer Schools.
* See Access Glasgow for eligibility.
A-level Standard Entry Requirements
BEng: AAB – BBB
MEng: AAA – ABB
Additional requirements: A-level Mathematics and Physics or Technology and Design.
IB Standard Entry Requirements
BEng: 36 (6, 6, 5 HL) – 32 (6, 5, 5 HL)
MEng: 38 (6, 6, 6 HL) – 34 (6, 5, 5 HL)
Additional requirements: HL Mathematics (Analysis & Approaches) and Physics (SL6 can be accepted for either Mathematics or Physics).
2021 Admissions Policy and further information about entry requirements
Glasgow International College
International students with academic qualifications below those required should contact our partner institution, Glasgow International College, who offer a range of foundation certificates.
For applicants whose first language is not English, the University sets a minimum English Language proficiency level.
English language requirements
Important information for entry in Autumn 2020 and January 2021
International English Language Testing System (IELTS) Academic module (not General Training):
overall score 6.5
no sub-test less than 6.0
or equivalent scores in another recognised qualification (see below)
Common equivalent English language qualifications:
ibTOEFL*: 90; no sub-test less than: Reading: 20; Listening: 19; Speaking: 19; Writing: 23

CAE (Cambridge Certificate of Advanced English): 176 overall: no sub-test less than 169
CPE (Cambridge Certificate of Proficiency in English): 176 overall: no sub-test less than 169
PTE Academic (Pearson Test of English, Academic test): 60; no sub-test less than 59
IGCSE: English as a First Language (0500/0522): C in Reading and Writing, plus 1 in Listening, 2 in Speaking, where applicable. All four components (listening, writing, speaking, reading) must be examined and detailed on results slip
IGCSE: English as a Second Language (0510/0511): A in Reading and Writing, plus A in Listening, 2/B in Speaking, where applicable. All four components (listening, writing, speaking, reading) must be examined and detailed on results slip
Trinity College London Integrated Skills in English: ISEII at Distinction with Distinction in all sub-tests
* Please note that TOEFL is still acceptable for admission to this programme for both home/EU and international students.
For international students, the Home Office has confirmed that the University can choose to use TOEFL to make its own assessment of English language ability for visa applications to degree level courses. We therefore still accept TOEFL tests taken in the last two years for admission to this programme.
Pre-sessional courses
The University of Glasgow accepts evidence of the required language level from the English for Academic Study Unit Pre-sessional courses. We also consider other BALEAP accredited pre-sessional courses:
FAQs
What do I do if...
my language qualifications are below the requirements?
The University's School of Modern Languages and Cultures offers a range of Pre-Sessional Courses to bring you up to entry level. The course is accredited by BALEAP, the UK professional association for academic English teaching; see Links.
my language qualifications are not listed here?
Please contact External Relations
If you require a Tier 4 student visa, your qualification must be one of the secure English language tests accepted by UK Border Agency:
Visa requirements and proof of English language level
It is a visa requirement to provide information on your level of English based on an internationally recognised and secure English language test. All test reports must be no more than 2 years old. A list of these can be found on the UK Border Agency website. If you have never taken one of these tests before, you can get an initial idea of your level by using the Common European Framework self-assessment grid which gives you a level for each skill (e.g. listening B1/writing B2 etc.) However, please note that this is not a secure English language test and it is not sufficient evidence of your level of English for visa requirements.
For further information about English language, please see School of Modern Languages and Cultures: English for Academic Study.
Career prospects
The degree aims to allow students who wish to pursue a professional engineering career in mechanical engineering but who have a particular interest in aeronautical and aerospace engineering to keep their career options open. Graduates will have all the engineering and transferable skills of mechanical engineers with a strong additional specialty in aeronautics. Mechanical engineering graduates are well represented in aerospace industries and this degree provides enhanced employment opportunities in this sector.
Accreditation
Our BEng and MEng degrees are accredited by the Institution of Engineering Designers, and are in the process of gaining reaccreditation with the Institution of Mechanical Engineers.
Degrees and UCAS codes
When applying you will need to know the UCAS code for the subject or subject-combination that you wish to apply to:
BEng
Mechanical Engineering with Aeronautics: H3H4 (4 years)
MEng
Mechanical Engineering with Aeronautics: H3HK (5 years)
BEng students who perform well may transfer to the MEng programme on completion of years 1, 2 and 3.
Fees and funding
Tuition fees
How and when you pay tuition fees depends on where you're from: see Tuition fees for details.
Scholarships
The University is committed to supporting students and rewarding academic excellence. That's why we've invested more than £1m in additional scholarship funding in recent years.
The scholarships above are specific to this programme. For more funding opportunities search the scholarships database
How to apply
Full-time students must apply through the Universities & Colleges Admissions Service (UCAS). The University will accept Centre or Teacher Assessed Grades in lieu of exam results.
SQA applicants who are eligible for our Widening Participation programmes are encouraged to participate in one or more of these programmes, including Summer School, to support your application and the transition to higher education.
International students to Arts, Engineering, Law, Nursing, Science, and Social Sciences can also apply using The Common Application: however, if applying to more than one UK university, we recommend using UCAS. Applications to Dentistry, Education, Medicine, and Veterinary Medicine must be made through UCAS.
Application deadlines
15 October: if including Dentistry, Medicine, Veterinary Medicine or also applying to Oxford or Cambridge
29 January: all other UK/EU applicants (unless otherwise stated on the UCAS website): this has been extended from 15 January 2021 due to covid restrictions.
30 June: international (non-EU) students
We do not usually accept any applications after these deadlines.
It's your responsibility to ensure the accuracy of your application before submission. Requests to correct application content, change degree programme or change college of entry, will not be accepted after these deadlines. This policy is in place to ensure fairness and consistency to all applicants, and no exceptions will be made.
Apply at www.ucas.com or through your school or college
Contact UCAS on 0871 468 0468
ATAS: Academic Technology Approval Scheme
Please note that this programmes in this subject at Masters level require ATAS. If you require a visa to study in the UK then you will need to apply for an ATAS certificate before applying for your visa or extension of stay, allowing at least four weeks (20 working days) in order to obtain it.
The Academic Technology Approval Scheme (ATAS) was introduced on 1 November 2007. It is used to help stop the spread of knowledge and skills that could be used in the proliferation of weapons of mass destruction (WMD) and their means of delivery. This is in common with other governments around the world.
The ATAS is designed to ensure that people who are applying to study certain sensitive subjects in the UK do not have links to WMD programmes.
How to apply for Advanced Entry
Apply for year 2 (Y2) on your UCAS application. If the specific subject is unavailable for Advanced Entry or your application for year 2 entry is unsuccessful, you will be automatically considered for year 1 entry. You do not have to submit a separate UCAS application.
More information about this programme

UK top 15
Times & Sunday Times Good University Guide [Mechanical Engineering]