Clearing Hotline: +44 (0)141 330 2999

If you already have your exam results and hold no offers, then you can apply through Clearing now using our online application.
Our phone lines are open from Mon 3 August 10am - 4pm (UK Time) except on 13 August 8am - 7pm (UK time) and 14 August 8am - 5pm (UK time).
Clearing Hotline: +44(0)141 330 2999

Software Engineering (Graduate Apprenticeships)
Discover our Graduate Apprenticeship opportunities in Software Engineering and apply for 2020 entry.
Ready to apply to TeamUofG?
Apply Now
Got your results and ready to apply? You can apply online now using our online form at the links below:
We're Still #TeamUofG
The beginning of your university journey isn't always the easiest but don't forget, you've got this! Our dedicated Clearing team are here to help clear the path to Glasgow and secure your place at UofG.
These are clearly unprecedented times and as we plan for the beginning September teaching we have developed a range of FAQs for prospective students.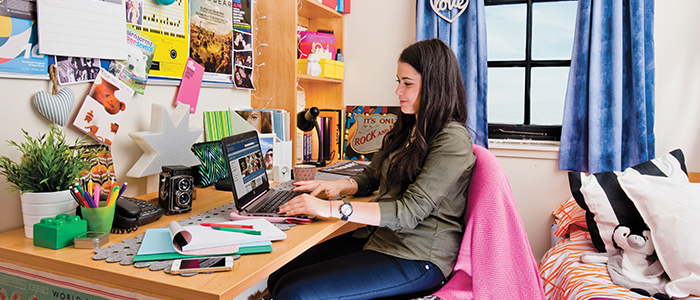 Accommodation
Providing you apply for accommodation before the 5pm, Thursday, 22 August deadline, we guarantee to find you a space in one of our Halls of Residence.