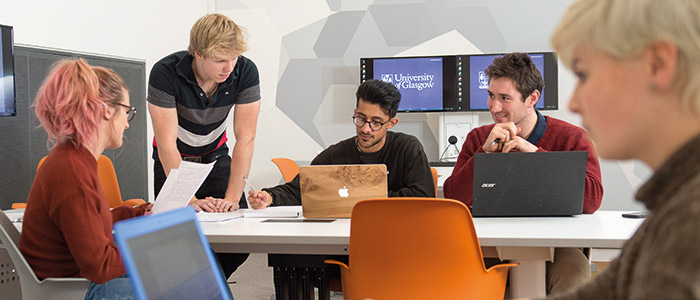 Accountancy is the language of business; it provides the numbers and reports that are used to guide and justify the decisions of organisations. Accounting is the process of collecting, measuring, analysing and communicating information to aid decision-making within business and other organisations, and in the wider community.
Statistics is concerned with the drawing of objective conclusions from investigations where outcomes are subject to uncertainty or variability. In statistics, mathematical methods are developed and applied to guide the design of investigations, the collection and handling of data, the analysis and modelling of data, and the interpretation of the results. Statistics has applications in almost every academic discipline and many areas of everyday life.
This degree offers exemptions for some professional accountancy exams.
September start: session dates
Accounting & Statistics BSc (Hons): GN34 4 year degree
Why study Accounting & Statistics?
Accounting & Finance is ranked 1st in the UK, and Mathematics is ranked 17th in the UK (Complete University Guide 2020)
The MacLaurin Society (or MacSoc) is The University of Glasgow's Mathematics and Statistics Society. Named after the Scottish mathematician Colin MacLaurin, it has been running since the 1950s and continues to provide a friendly and supportive atmosphere for stuents in the School
Once you graduate, this degree offers exemption from some professional accountancy exams
Programme structure
Years 1 and 2
You will take courses in:
Management accounting
Financial accounting
Finance
Economics
Statistics
Mathematics.
Years 3 and 4
If you progress to Honours (years 3 and 4)you will take a range of core and optional courses, including courses in accounting and statistics. In fourth year you will also undertake a dissertation supervised within the Adam Smith Business School.
Programme alteration or discontinuation
The University of Glasgow endeavours to run all programmes as advertised. In exceptional circumstances, however, the University may withdraw or alter a programme. For more information, please see: Student contract.
Partnership and industry links
The University has close links with professional bodies and employers, many of whom offer placement opportunities to students. Some professional firms run presentations and drop-in sessions for prospective graduates and also run separate events to give you a chance to interact with their staff.
Our international links
You will have the opportunity to apply to study abroad. There are currently two options available: the Erasmus+ Programme and the International Exchange Programme. See Study abroad.
Entry requirements
for entry in 2020
BSc
For applicants whose first language is not English, the University sets a minimum English Language proficiency level.
Career prospects
The financial sector, locally and throughout the UK, actively recruits graduates skilled in all aspects of statistics, and a significant number of our Honours graduates find employment in the commercial sector, in insurance, accounting, finance or banking.
Our recent graduates have been employed by:
PricewaterhouseCoopers
Grant Thornton
Alexander Sloan
Cigna
Deloitte
Royal Bank of Scotland
Credit Suisse.
Note
Although you will not be a qualified accountant when you graduate, this degree offers exemption from some professional accountancy exams.
Degrees and UCAS codes
When applying you will need to know the UCAS code for the subject or subject-combination that you wish to apply to:
BSc (Hons)
Accounting & Statistics: GN34 (4 years)
Fees and funding
Tuition fees
How and when you pay tuition fees depends on where you're from: see Tuition fees for details.
Scholarships
The University is committed to supporting students and rewarding academic excellence. That's why we've invested more than £1m in additional scholarship funding in recent years.
The scholarships above are specific to this programme. For more funding opportunities search the scholarships database
How to apply
Full-time students must apply through the Universities & Colleges Admissions Service (UCAS).
International students can also apply using The Common Application: however, if applying to more than one UK university, we recommend using UCAS.
Application deadlines
15 October: if including Dentistry, Medicine, Veterinary Medicine or also applying to Oxford or Cambridge
15 January: all other UK/EU applicants (unless otherwise stated on the UCAS website)
30 June: international (non-EU) students
We do not usually accept any applications after these deadlines.
It's your responsibility to ensure the accuracy of your application before submission. Requests to correct application content, change degree programme or change college of entry, will not be accepted after these deadlines. This policy is in place to ensure fairness and consistency to all applicants, and no exceptions will be made.
Apply at www.ucas.com or through your school or college
Contact UCAS on 0871 468 0468
Statistics students satisfied
Discover Uni, January 2020

5th in UK: Times & Sunday Times Good University Guide [Accounting & Finance]