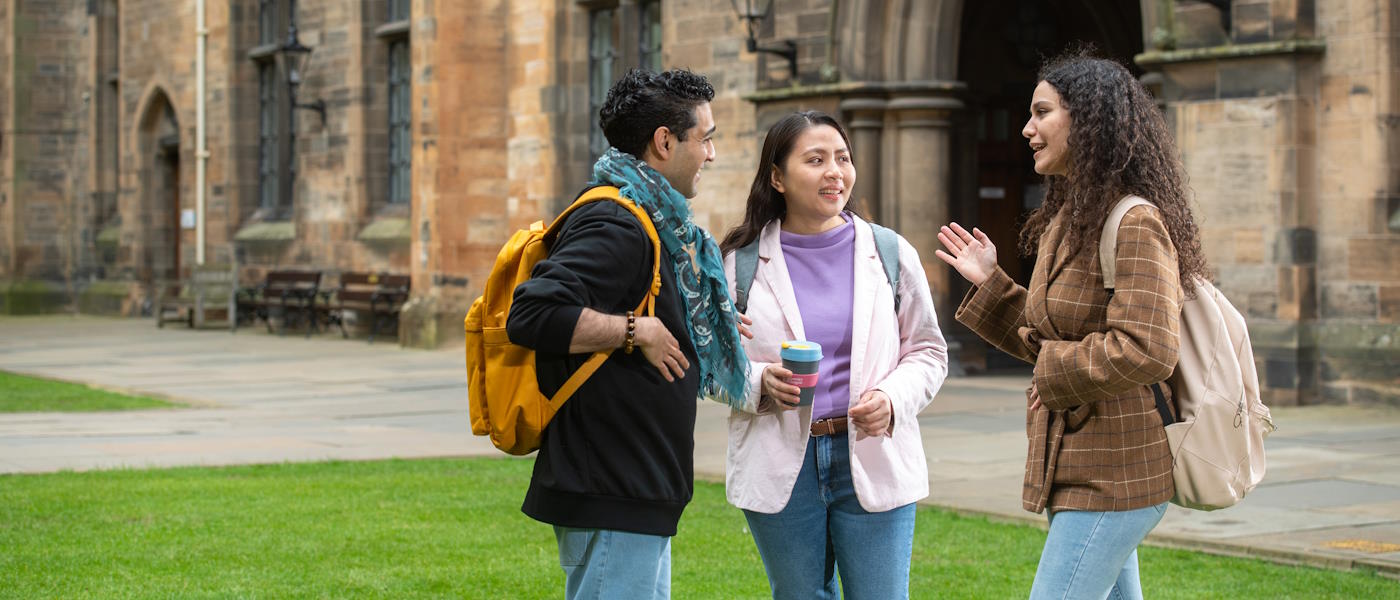 Related links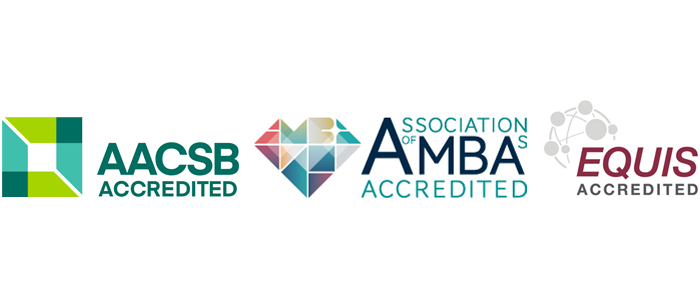 We are triple accredited by AACSB, EQUIS and AMBA
These accreditations underline our commitment to a high quality of teaching in the following ways:
AACSB focuses on overall quality and continuous improvement of our degree programmes. Only 45 business schools in the UK are currently accredited.
EQUIS accredited institutes must demonstrate not only excellence in teaching, student experience, research and outreach, but also a high degree of internationalisation and interaction with the corporate world.
AMBA is the global standard for all MBA, DBA and Masters degrees, accrediting programmes from the top 2% of business schools in more than 50 countries.
Our Students' Path
Our students' path into a career in accounting and finance is made easier by the accredited status awarded to our BAcc Accounting and Finance degree by all major UK professional accountancy bodies. This means that students are eligible for significant exemptions from the professional examinations of the following bodies:
As a result, accreditation provides a head start against graduates of other disciplines in the process of qualifying as a professional accountant.
CIPD accredited centre
We are also an approved CIPD accredited centre for MA Business and Management and MSc International Human Resource Management & Development. Students benefit from a CIPD accredited student membership and graduate with a CIPD qualification which is regarded as the gold standard in the HR profession.
CMI accredited centre
Since 2020 we have offered Management students at undergraduate and postgraduate level the opportunity to graduate with accreditation by the Chartered Management Institute. CMI is recognised internationally as one of the most important accreditations an aspiring manager can claim on their CV.
CIM accredited centre
In November 2022, the Adam Smith Business School was accredited by the Chartered Institute of Marketing. CIM gives students the opportunity to gain professional qualifications through the CIM Accredited Degree partnership. CIM qualifications are highly sought after by employers, and their content is reflected in the MSc International Strategic Marketing and MSc Marketing (Online) degree. This ensures students are equipped with the best opportunities for a successful marketing career.
Professional memberships
We are long standing members of:
This enables us to remain at the forefront of upcoming research opportunities, exchange learning and knowledge with other leading business schools and businesses, and support our academics to access the best professional development programmes.