UN SDG 4: Quality education
Ensure inclusive and equitable quality education and promote lifelong learning opportunities for all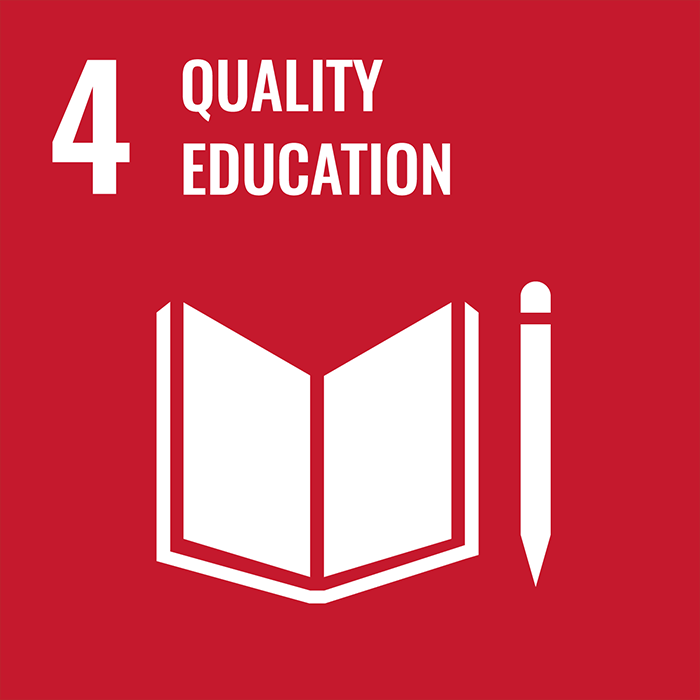 Our research

Educational research at the University aims to be world leading and to address the most pressing issues of our times in order to make a real difference to the most vulnerable in society. We do so through a cohesive and collegial structure that maximises the potential of all our staff and students, working closely with the communities that we serve locally and globally.
Our School of Education has been recognised in the results of the submission to the Research Excellence Framework and is ranked 10th equal in the UK and 1st in Scotland (according to THE). The REF analyses the quality of publications, the impact of our research and the environment that we create to undertake research. Overall, the REF panel judged that 90% of the work of the School of Education was either world leading or internationally excellent. Education also ranks first in the Times/Sunday Times Good University Guide, driven in part by our research quality.
Academics from the School of Education, led by Dr Christine Hadfield, recently launched a new online course which hopes to explore ways to support children and young people in the post-pandemic era. 'Supporting Young People's Mental Wellbeing Post-COVID' brings together expertise from across the school to help address some of the most common issues around young people's emotional wellbeing.
It provides some strategies and tools which may be used by teachers, social workers, parents, and others.
Learning & teaching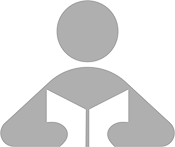 Our School of Education has an excellent reputation both globally and nationally, ranking first in the UK on the Times/Sunday Times Good University Guide 2023, and consistently top 50 in the world in the QS Rankings by Subject 2019–2022.
Alongside providing outstanding training to primary and secondary school teachers, the school offers a range of programmes at undergraduate, postgraduate and CPD level. Our prestigious Erasmus Mundus programmes are delivered by experts in countries across the world, and our Education Policies for Global Development programme promotes an interdisciplinary and critical approach to education policy analysis for students interested in the field of international cooperation and development.
Since 2018, the University has worked in partnership with FE college partners to create our HNC Articulation Programme. We have introduced new routes for learners to enter year 2 with full advanced standing, in a breadth of subjects not previously seen at the University.
University operations

The University offers scholarships based on both academic merit and financial need, to ensure that background is not a barrier to higher education for the brightest minds from across the world. We are proud to offer James McCune Smith Scholarships for undergraduate students from African and African-Caribbean backgrounds, as well as dedicated scholarships for students from low- and middle-income countries and for refugees and asylum seekers.
The University has a suite of targeted Widening Participation (WP) programmes that aim to encourage and support people from under-represented backgrounds to study at the University. These programmes support learners from across Scotland, ranging from students in primary school, through to post-16 and adult learners in FE colleges, with over 6,000 post-16 pupils and adult learners engaged in our programmes in 2020–21.
The Glasgow Access Programme (GAP) supports learners from underrepresented backgrounds to access the medical profession. Delivered by experts in our Medical School, it provides participants with the necessary skills in basic science and communication, together with immersive experiential opportunity in a clinical context. The programme is designed to realise in full the Scottish Government's vision of equitable access to medicine.
Civic engagement

We recently held the ARCadia Festival of Ideas, a fortnight of free events designed to entertain and inform people of all ages in our new Mazumdar-Shaw Advanced Research Centre (ARC). The events were a mixture of lectures, social events, family activities and sports events. ARCadia provided an opportunity to engage young learners in new and innovative ways, such as using VR technology to explore the stories of the Roman Antonine Wall through imagined stories of characters living along its path.
Our new after-school education centres, the result of a collaboration with education charity IntoUniversity and the University of Edinburgh, provide long-term educational support and guidance for young people in the communities of Govan and Maryhill in Glasgow. The centres engage with 7–18-year-old pupils, targeted by widening participation criteria, across their entire learner journey via a novel whole-family and community approach, which will involve local schools, community groups, FE colleges, business, and industry.
Our WP programmes continue to demonstrate impact, evidenced by the University's continued progress against the Scottish Government's COWA targets. In 2020–21, 14.8% of Scottish-domiciled full-time first degree undergraduate entrants were from the 20% most deprived areas of Scotland, marking a positive improvement from previous academic years and significantly contributing to the sector's overall progress.
Our IntoUniversity learning centres have opened in the heart of some of Scotland's most disadvantaged communities as a practical response to the poverty and educational limitations that can impact the lives of young people growing up there.
Find out about our progress towards the 17 SDGs: