UN SDG 17: Partnership for the goals
Strengthen the means of implementation and revitalize the global partnership for sustainable development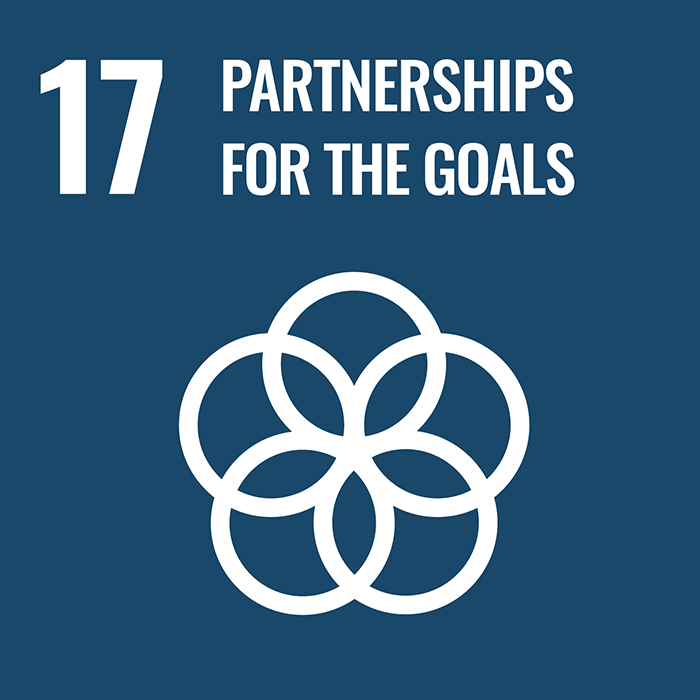 Our research

The University has joined partners from across Africa and Europe in the formation of vital new Clusters of Research Excellence, established by the African Research Universities Alliance and The Guild of European Research-Intensive Universities.
These sustained partnerships aim to transform the nature of collaborative research and bring about positive, long-lasting change to common societal challenges. The University is pleased to co-lead two Clusters of Research Excellence and be partnered on three more.
The University is a partner in the winning project in a collaboration award at the Scottish Knowledge Exchange Awards, an event that recognises business-academic partnerships. The Multiparty Collaboration award went to the Industrial Centre for Artificial Intelligence Research in Digital Diagnostics, or iCAIRD.
The University is one of more than 40 partners in the project from across industry, the NHS and the Universities of Edinburgh, St Andrews, and Aberdeen. With twin tracks in radiology and pathology, iCAIRD's programme of work is establishing the infrastructure and environment required to support development, validation and deployment of AI technologies for use in healthcare.
Learning & teaching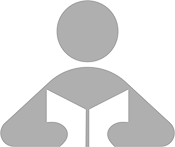 The SDGs play a central role in the design of courses on the Environmental Science & Sustainability programme at the University. Three new core courses starting in 2023 introduce, explore and address SDGs through a range of themes: Water, natural hazards & resilience; Energy, waste & pollution: Options for sustainability; and Water resources policy and governance. The new courses are offered to all students on the Dumfries Campus, meaning students taking non-environmental degree programmes can engage in the key SDG themes and carry this knowledge into their own professions.
Colleagues from the National Centre for Resilience, based at our Dumfries Campus, have been lending their expertise to prepare communities for major incidents. Led by BASICS Scotland, this project delivered a bespoke, one-day training course for healthcare professionals to bolster response to major incidents in remote and rural community hospitals. The training was designed to enhance the major incident plans of these hospitals and improve multi-agency responses and collaboration, particularly in challenging weather conditions. The course is tailored to each hospital's specific resources and uses scenarios written by experienced medical professionals with expertise in remote emergency medicine. The project provides an adaptable course with the potential to be used in various remote and rural hospitals across Scotland. By fostering collaboration between responders, the project aligns with efforts to enhance preparedness across Scotland.
Find out more
Undergraduate study
University operations

Knowledge Transfer Partnerships (KTPs) are collaborative partnerships creating positive impact and driving innovation. Each KTP is a partnership between business and academia. The University takes part in a number of KTP projects, supported by the West of Scotland KTP centre. A recent project saw Professor David Flynn work with The Crichton Trust to provide smart energy solutions. The Crichton Trust is a historic parkland estate, open to the public and hosting a vibrant business and academic community. The goal of the KTP is to determine realistic decarbonisation pathways to net-zero, through exploration of innovative smart local energy systems.
Our role as a member of CIVIS, Europe's Civic University Alliance, has continued to yield exciting opportunities for partnership. CIVIS recently entered into a partnership with six leading African universities, with the aim of enhancing cross-Mediterranean and African collaboration. Rachel Sandison, Deputy Vice Chancellor, External Engagement, attended the signing ceremony for the partnership, which offers valuable opportunities to contribute to the SDGs across the expanded global reach of CIVIS.
We hosted the inaugural Times Higher Education Sustainable Development Congress, which delivered a strong message about the vital role played by universities in tackling the global climate crisis. After the congress, 300 trees were planted to represent the delegates.
Civic engagement

We were proud to host the inaugural Sustainable Development Congress in partnership with Times Higher Education in 2022, uniting higher education, government, industry and civil society to ensure a more sustainable future.
The event delivered an immersive, multi-track agenda tackling the big issues around SDGs, with world leaders and influencers sharing their insights on the challenges faced in converting the goals into action and impact.
The annual congress has been initiated as a new platform of activity that can enable university leaders and their communities to forge stronger partnerships with governments, the private sector and civil society. This report provides practical actions and areas of strategic focus that universities can and must enact in order to catalyse and accelerate progress.
A tree was planted on behalf of everyone who registered for this event. Working with the Woodland Trust, over 300 native Scottish trees were planted in the neighbouring Cochno Farm & Research Centre. Attendance at the congress helped create tomorrow's forests as part of a 15-hectare area of native broadleaf trees.
Find out about our progress towards the 17 SDGs: