UN SDG 17: Partnership for the goals
Strengthen the means of implementation and revitalize the global partnership for sustainable development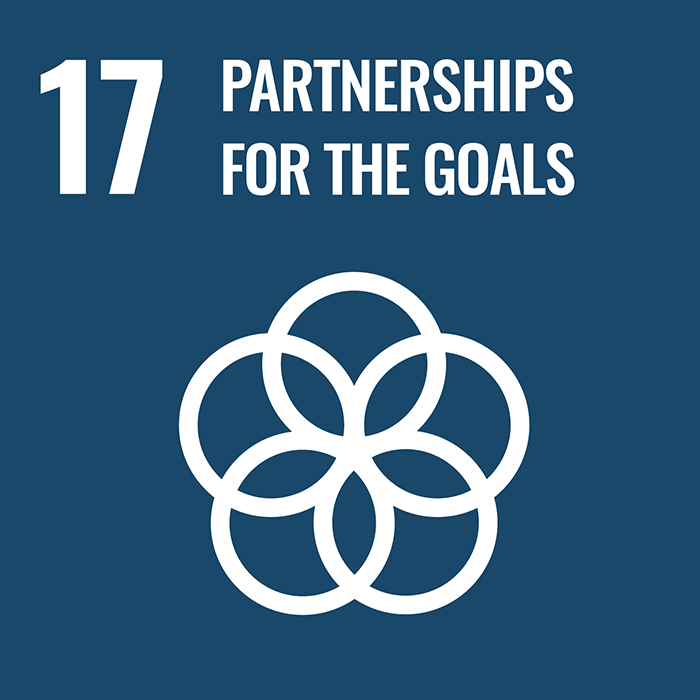 Our research

As a world-leading, research-intensive University, we are committed to contributing towards the UN SDGs to help tackle the most pressing global challenges facing humanity and the natural world. We have a strong track record of translating our research into real-world solutions and work hard to develop this through our strong and enduring relationships with a broad range of stakeholders.
Professor John Crawford from our Adam Smith Business School is the Science Director of the Global Soil Health Programme. The programme brings together influential experts from academia, government, third sector and NGOs, and the corporate sector. The mission of the programme is to harness the collective strengths of these partners to bring about a step change in more sustainable soil health practices over the next decade, nurturing the best available science. The programme is currently working on initiatives including next-generation soil science and connecting farmers and scientists. The Global Soil Health Programme has a focus on the SDGs, and by actively working to deliver impact through the lens of the SDGs, is supporting the Goals alongside a broad and varied group of partners.
Partnership is also at the core of our Centre for Sustainable Solutions' activities. Staff from the centre are part of the Sustainable Futures in Africa Network, a long-standing and large network of scholars, artists, educators, NGOs and communities with a shared commitment to sustainability challenges as they manifest in very different ways across the world. Over the past five years, this network has supported more than 100 members in capacity strengthening, training, research and development through ethical partnerships and friendships.
Learning & teaching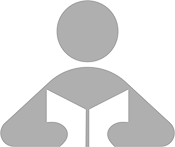 The University's Learning & Teaching Strategy commits us to explicitly position our teaching in relation to sustainability, civic engagement, global challenges and the SDGs, using our leading research to inform course and programme development. With over 420 study abroad and exchange partners, our students also have myriad opportunities to experience living and learning in countries all over the world, fostering links and gaining an appreciation of how global challenges impact countries differently.
We offer a number of undergraduate, postgraduate taught and research programmes focusing on sustainability and have introduced a student-designed course, Introduction to Climate Change & Sustainability, which is open to all students across the University. Our Centre for Sustainable Solutions, which helped launch the course, also runs courses and events that are open to anyone, helping to raise awareness of sustainability within the wider community.
Find out more
Centre for Sustainable Solutions: microcredentials
University operations

The University is a signatory to the SDG Accord and our Learning & Teaching Strategy details how we will embed the SDGs into our educational activities. This is supported by the work of our Sustainability in Learning & Teaching Community of Practice, which is a hub of multidisciplinary connections that lead to learning and teaching collaboration for developing activities and practice. The Community of Practice has hosted several interactive workshops and seminars for staff and students on a range of topics connecting the SDGs to learning and teaching and has welcomed experts in the SDGs from other organisations to speak and participate.
We have developed strategic alliances with universities across the world and are a founding member of Universitas 21 and the Guild of European Research-Intensive Universities. We are also a member of the European University Alliance, CIVIS, where a consistent focus of collaborative activities centres on the SDGs.
We are part of the UK Universities Climate Network, a growing group of over 80 UK-based universities and research centres working together to deliver a low-carbon, resilient world. The network enables collaboration across the UK academic sector to advance climate action nationally and internationally. Highlights of the Network's work include delivering a virtual Climate Exp0 conference with more than 5,300 attendees from more than 150 countries; delivering briefing papers to and participating in roundtable discussions with the UK Government; and leading and partnering on events at COP26 to engage the public and highlight the unique role of the academic community in climate action.
Our Sustainability in Learning & Teaching Community of Practice is a hub of multidisciplinary connections that lead to learning and teaching collaboration for developing activities and practice.
Civic engagement

The University's staff have direct involvement in national government and regional non-government organisations on challenges relevant to the SDGs. The Centre for Sustainable Solutions is building collaborative relationships between the University and partners across the city and country to respond to the climate emergency. The GALLANT project is a recent example of the centre working with government and local stakeholders in our collective move towards climate resilience while tackling health, social and economic inequalities.
Our Government Relations team works to foster cooperation between the University, academics, practitioners and policymakers. This work covers a wide variety of topics and challenges, including public health, education, inequality, the climate emergency, culture and the economy, and aims to inform government and political stakeholders in Scotland, the UK and beyond.
Find out about our progress towards the 17 SDGs: