UN SDG 11: Sustainable cities and communities
Make cities and human settlements inclusive, safe, resilient and sustainable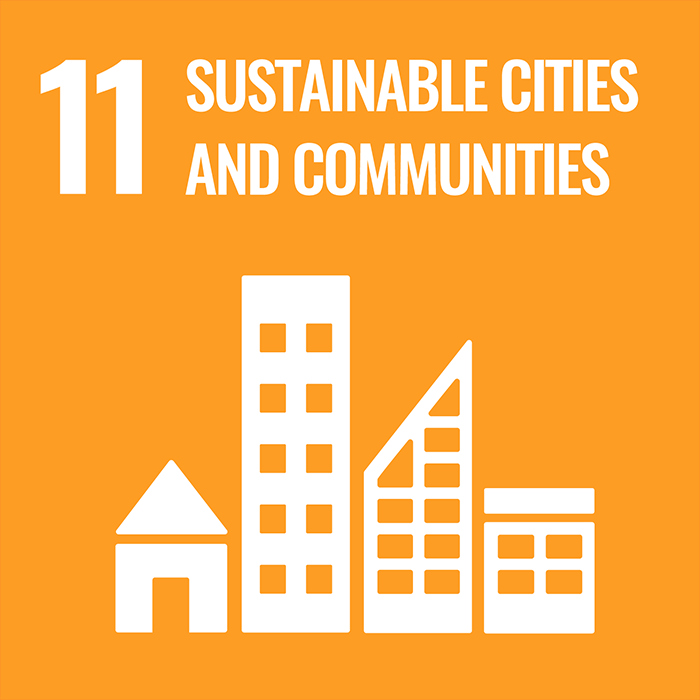 Our research

As we transition to a more sustainable and climate-friendly future, it is key that we safeguard the natural environment while ensuring that transition is equitable and just for current and future generations. This aligns to the vision of our Centre for Sustainable Solutions, which supports interdisciplinary, cross-campus and cross-sectoral solutions to climate change. The activity of the centre ranges from the GALLANT project, which aims to use Glasgow as a living lab to trial new sustainable solutions throughout the city, to Sustainable Laboratories at the University, which aims to help our laboratories reduce their impact on the environment.
The University's GCRF Centre for Sustainable, Healthy & Learning Cities & Neighbourhoods (SHLC), working with eight partner research teams from seven Asian and African countries, has recently completed a large household survey and focus groups in a range of urban neighbourhoods in 14 cities. The centre is focused on strengthening capacity of researchers, government officials and policymakers across the world to ensure that we can build sustainable neighbourhoods and cities. This is achieved through a mixture of grant funding, a visiting research fellow programme, training workshops and knowledge exchange events. An example of what can be achieved through knowledge exchange is a project exploring 'liveability' in regional cities in Bangladesh from the perspectives of residents, officials and stakeholders.
The concept of liveability and its components of livelihoods and food security, utilities and transport, health and natural environment, education, housing, central and local government, safety and security, and social and leisure provide rich and complex insights into the daily life of cities and what is needed to create liveable, regional cities.
Our archaeologists are continuing to preserve and record our cultural heritage. 'Digging the Festival', a unique archaeological investigation of the site of the 1988 Glasgow Garden Festival, led by University archaeologists, took place earlier this year. The team of staff and students used geophysical survey and small-scale excavation to identify what remains of the festival beneath the ground surface. The project is an example of how archaeological techniques can be used to help shed light on our contemporary cultural heritage as well as the ancient past.
The University's work as partner in the Centre for Sustainable, Healthy & Learning Cities & Neighbourhoods is focused on strengthening capacity of researchers, government officials and policymakers across the world to ensure that we can build sustainable neighbourhoods and cities.
Learning & teaching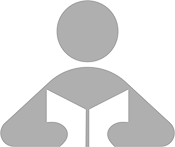 Our School of Interdisciplinary Studies offers programmes in Environmental Science and Sustainability, with fieldwork and practical experience at their heart. The school is uniquely located with easy access to estuarine, maritime and terrestrial environments such as the Southern Uplands, peat bogs and moorland. These features, together with the extensive agricultural and forested environment of the region, present a vibrant and diverse 'laboratory' in which to study.
Our triple-accredited Adam Smith Business School offers a Masters in Environment & Sustainable Development, which focuses on the key issues confronting economies in attempting to reconcile economic growth with environmental and ecological constraints. It also explores the relationship between environment and the economic system, and the role of international environmental agreements.
University operations

We continue to encourage sustainable travel, both in business travel and in commuting. Our student sustainability team, Glasgow University Environmental Sustainability Team, collaborate with our Estates team to raise the profile of sustainable travel on campus, through the improvement of infrastructure for cyclists and pedestrians, and free bicycle repairs. We have also partnered with Love to Ride to promote 'Cycle September', a fun, friendly and free competition designed to help more people discover cycling.
Our Campus Development programme has already delivered the James McCune Smith Learning Hub and the Mazumdar-Shaw Advanced Research Centre, with the Clarice Pears Institute for Health & Wellbeing expected to complete spring 2023. These buildings, like all new buildings commissioned by the University, meet our rigorous design standard. This standard requires a minimum BREEAM rating of 'Excellent' and an EPC 'A' Rating. We have capitalised on the Glasgow weather by implementing rainwater harvesting systems in several of our buildings and have invested in a cutting-edge sustainable drainage system.
Civic engagement

In May 2022, The Hunterian was announced as a co-commissioning partner for the Imperial War Museum's art commissioning programme. We have commissioned a new body of work from Glasgow-based artist Cathy Wilkes as part of a national programme of 22 artist commissions inspired by the heritage of conflict. The commission will be displayed to the public between 2023 and 2024.
A new three-year project, 'Power in this Place: Unfinished Conversations' will build on the sector-leading 'Curating Discomfort' project and will enable The Hunterian to work with communities and across its collections to embed anti-racist, participatory approaches and create opportunities for engagement, debate, and reflection. 'Power in this Place' will leverage the research strengths of The Hunterian collections to connect with communities in a unique way that not only transforms the collections' stories but also its relationship with community partners.
Find out about our progress towards the 17 SDGs: