Protect, restore and promote sustainable use of terrestrial ecosystems, sustainably manage forests, combat desertification, and halt and reverse land degradation and halt biodiversity loss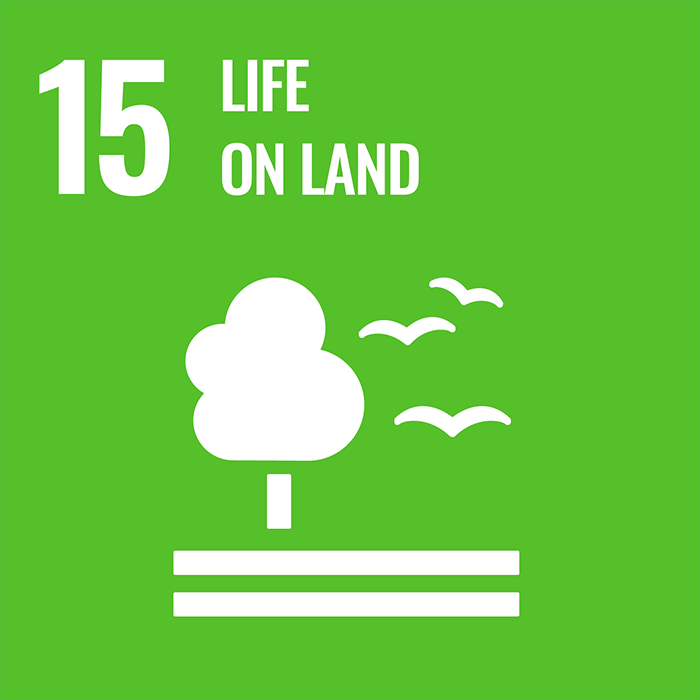 Our research

The transition to net zero requires a transformation in how we use land. The sustainable use of land and reversing biodiversity loss represent some of the most pressing challenges we face, and we need to face them with new ideas and technologies. An international research collaboration, coordinated by Professor Ravinder Dahiya from our James Watt School of Engineering, is setting out to find new ways of monitoring crop growth with biodegradable sensors which can be composted at the end of their lifespan.
The 'Transient Electronics for Sustainable ICT in Digital Agriculture' project is supported by colleagues in Canada, Finland, Poland and Switzerland. Over the next three years, the project partners will work together to develop a new type of environmentally friendly modular sensor system. They will find ways to create devices built from sustainable and degradable materials with the aim of cutting down on the growing problem of electronic waste.
The team aim to make the patch completely biodegradable and capable of nourishing the soil once it reaches the end of its period of usefulness. To do so, they will investigate how compostable electronic components might be made from everyday materials like rice husks, fibrous proteins like wool or biodegradable polymers like starch or cellulose, combined with conductive metal nanoparticles made from materials like copper and zinc.
An international research collaboration, coordinated by Professor Ravinder Dahiya from our James Watt School of Engineering, is setting out to find new ways of monitoring crop growth with biodegradable sensors which can be composted at the end of their lifespan.
Learning & teaching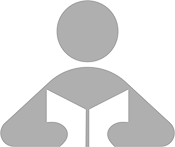 Our School of Biodiversity, One Health & Veterinary Medicine continues to offer several programmes at undergraduate, postgraduate, and CPD level, which aim to explore the complex relationship between animals, humans and the environment. At undergraduate level we offer degrees in Marine & Freshwater Biology; and at postgraduate level our programmes in Ecology and Environmental Biology provide specialist training in preparation for a career in ecological science, while Conservation Management of African Ecosystems continues to prepare students for a career in conservation management, in particular within universities, government departments, parastatal conservation organisations and NGOs.
The University is also unique in having an Exploration Society, ExSoc, which has been helping teams of undergraduate students explore the world on zoological and geographical expeditions for many years. The earliest record of a student expedition is 1920, and over the past 90 years, hundreds of students have had the chance to undertake research in the field.
University operations

The University's Biodiversity Working Group, made up of students and University staff, works together to identify best practices relating to biodiversity and looks at ways to promote opportunities for engagement with biodiversity.
The University employs a team of students to form the Glasgow University Environmental Sustainability Team (GUEST). Biodiversity is one of several GUEST branches, and the branch is responsible for ensuring there is a wide range of flora and fauna on campus, including a Wildlife Garden and the Viewfield Lane gardens. We are also proud to be a silver-accredited Hedgehog Friendly Campus, and we have six beehives which are looked after and promoted by our Beekeeping Society.
We are also keeping track of our biodiversity through iNaturalist, a social network site for naturalists, citizen scientists and biologists. The intuitive and interactive map view allows users to view maps of each campus and locate the site of any plants or animals that have been spotted, promoting a very accessible way to broaden our understanding of the species we share our land with.
Civic engagement

GUEST have welcomed children at a local primary school to our Viewfield Lane gardens for gardening sessions. The gardens are dedicated to growing fruit and vegetables and are home to one of the campus beehives.
We offer our facilities for field courses and visiting groups, or anybody wishing to participate in collaborative research in our unique facilities and habitats. SCENE is a research centre based on the banks of Loch Lomond, set in the middle of an ancient oak woodland. The centre offers a unique space and environment to learn about Scotland's diverse biodiversity and natural surroundings.
The University has recruited four high schools to the International Green Academy initiative, which partners pupils with University researchers and students to plan, develop and build green spaces on school grounds.
The Green Technician Programme, part of the Green Academy, is an initiative from our School of Geographical and Earth Sciences (GES), exploring ways in which school gardens can provide an integral and innovative space for world building and developing socially progressive urban ecologies.
Using Glasgow as a laboratory, the Green Technician Programme seeks to investigate the ways in which school gardens can empower a new generation of learners to construct new urban futures in the face of climate change, food insecurity and austerity. The Green Technicians consist of students from across GES that work in partnership with school communities across Glasgow to re-imagine and develop socially progressive spaces of urban living and learning through experiential outdoor learning.
Find out about our progress towards the 17 SDGs: