End hunger, achieve food security and improved nutrition and promote sustainable agriculture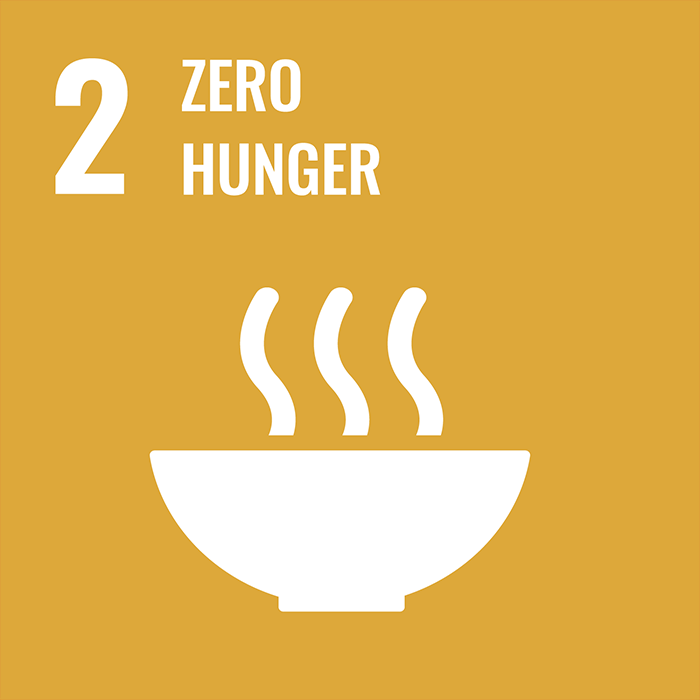 Our research

Ensuring everyone has access to sufficient food that meets their nutritional needs is critical to sustainable and equitable development. Some 795 million people face hunger daily and more than 2 billion suffer from some form of nutrient deficiency, mainly in low- and middle-income countries.
Connected by our Glasgow Centre for International Development, the University has teams working across different aspects of the complex food security landscape in low- and middle-income countries. Recent projects have included exploration of how wildlife diseases can affect livestock; how we can improve treatments for livestock parasites; developing new insights into malnutrition; and creating new technologies for food preparation. When tackling food insecurity, our researchers apply multidisciplinary approaches to consider all aspects of the challenge, from food production capacity and supply chains to dietary norms and cultural practices.
Our Adam Smith Business School has joined forces with partners including Bayer, World Economic Forum and EIT Food (European Institute of Innovation & Technology) to help accelerate progress towards European Green Deal carbon-neutrality goals.
As part of the work to decarbonise the European food system, the organisations and stakeholders involved, who represent every step of the food value chain, also aim to maximise other benefits such as soil health and farmer resilience.
The initiative to form the European Carbon+ Farming Coalition was catalysed by the World Economic Forum's CEO Action Group for the European Green Deal and is part of the emerging food and nature platform, 100 Million Farmers: Transitioning towards Net-Zero, Nature-Positive Food Systems.
The Glasgow Centre for International Development has teams working across different aspects of the complex food security landscape. The centre considers all aspects of the challenge, from food production capacity and supply chains to dietary norms and cultural practices.
Learning & teaching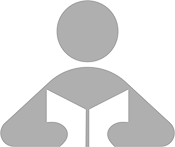 Our Cochno Farm site, covering 850 acres of farmland, plays a key role in the delivery of core teaching and research activities at the School of Biodiversity, One Health & Veterinary Medicine. Along with the Scottish Centre for Production, Animal Health & Food Safety, we can offer students from the Bachelor of Veterinary Medicine & Surgery and BSc Veterinary Biosciences a unique opportunity for practical teaching with clinical cases, farm teaching with dairy, beef and sheep, and extensive links with industry throughout the food chain.
Our postgraduate programme in Food Security is accredited by the Royal Society of Biology and is 1st in the UK for Food Science (Complete University Guide 2023). The programme discusses the demographic, social and economic issues, the challenges of achieving sustainable agriculture, and the factors affecting food production from crops and animal sources. Students benefit from guest lectures and site visits on a range of topics, alongside practical and critical skills. Modules on the programme include Global Animal Production, Policies for Sustainability & Development, Food Security and Crop Biotechnology Applications.
University operations

The University's catering outlets offer a wide range of foods at different price points. The pricing has considered the diverse group of customers whose needs we want to meet, and the preferred outlets of those groups. For example, there is a wide range of affordable 'value' options in our most student-occupied buildings such as the Library and the James McCune Smith Learning Hub.
The University is committed to ensuring students from all backgrounds are given the opportunity to excel and offers financial aid to help students in need pay for essentials such as food, rent, travel and childcare costs.
Civic engagement

Baltic Street Adventure Playground in the heart of Dalmarnock, an area of high deprivation, is providing a lifeline for local families, giving children a safe place to play and providing hot, healthy meals – which is invaluable for families living on tight budgets.
Researchers from our Adam Smith Business School have been working with the playground to support and develop the sustainability of its Community Food Hub. Feeding the children who attend the playground has become a core aspect of supporting local families. Fresh produce is grown in the community garden space, tended by the children, with the help of community growers. This has been both educational and inspirational.
The University's Catering team has partnered with Glasgow Community Food Network (GCFN). GCFN are a community interest company whose goal it is to give everyone in Glasgow improved, equal access to affordable, healthy food. Our Catering team donate leftover food from our outlets to GCFN.
The University continues to partner with award-winning national charity Food Train, the voluntary sector, local and national government, health professionals and communities. The 'Eat Well Age Well' project develops initiatives to help raise awareness of older adult malnutrition and food insecurity in Scotland. The project has informed Scottish Government policy and its relevance has been highlighted through the impact of COVID-19. With one in ten older people malnourished in the UK, Food Train is a vital service to older people living in Scotland.
Find out about our progress towards the 17 SDGs: