End hunger, achieve food security and improved nutrition and promote sustainable agriculture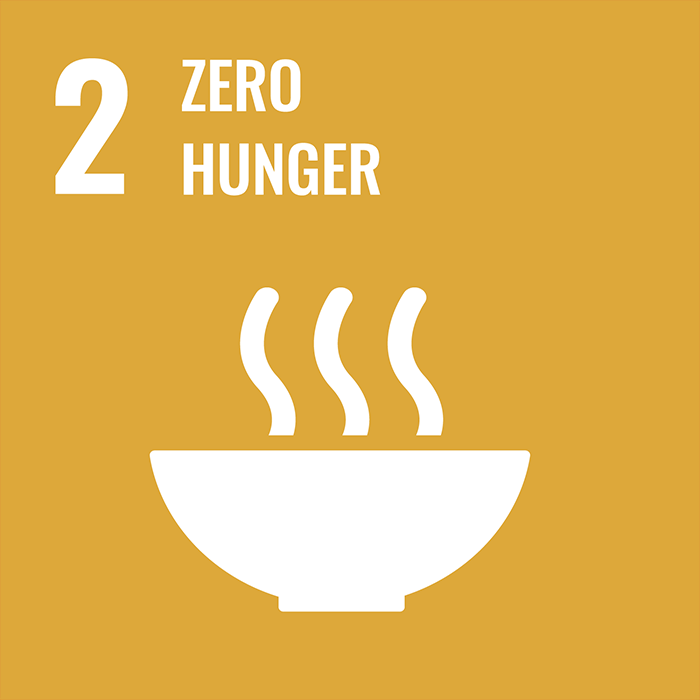 Our research

The Global Soil Health Programme (GSHP), led by Science Director Professor John Crawford of the Adam Smith Business School, aims to restore and maintain the health and security of 60% of the world's agricultural soils over the next decade. The co-benefits include helping ensure food and water security, alleviating poverty, and mitigating climate change by increasing carbon stocks in soil. GSHP are currently working on projects in the UK, Kenya, Bhutan, Borneo, India and Poland and working together with the World Economic Forum, BIAC and the UN. The overarching approach of these projects is to deliver impact by supporting place-based solutions through the application of science, by accelerating the transformation of food systems.
The University of Glasgow is to host two of three new collaborative research alliances in Scotland, with a focus on two of the biggest challenges currently for world health: nutrition and food security; and lifelong brain health.
The Scottish Funding Council (SFC) have launched the Alliances for Research Challenges (ARCs), marking the beginning of a new approach to collaborative research in Scotland. One of the ARCs hosted at Glasgow is the Scottish Alliance for Food (SCAF), a collaborative initiative bringing together perspectives from social, natural and applied sciences, arts and humanities, to address critical emerging research questions related to building a better food future for all. Through research, SCAF aims to stimulate collaborations and innovation, develop competencies and foster knowledge exchange to support evidence-based solutions that benefit society and the environment.
Professor Emilie Combet, project lead from the School of Medicine, Dentistry & Nursing said: "Creating a fairer, healthier, more sustainable food future is a key priority to ensure health of people and the planet. We are delighted that, with support from the Scottish Funding Council, we will be able to leverage the passion and commitment from a broad group of professionals across sectors and disciplines to innovate and develop research projects focused on delivering impact".
Cochno Farm and research centre has been part of the University since 1954. It offers students the opportunity to gain hands-on experience in the production of milk, beef and lambs
Learning & teaching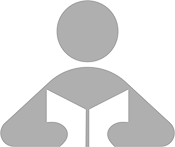 We are fortunate enough to have our own working farm, Cochno Farm, which offers a much sought-after opportunity for our Veterinary Medicine students to work with our milking cows, beef cows and breeding ewes. The Cochno team work with the Royal Highland Education Trust on a programme aimed at getting schoolchildren onto farms to understand where food comes from.
The Veterinary Biosciences programme at Glasgow is run in collaboration with associated research institutes across both Gilmorehill and Garscube campuses. The School of Biodiversity, One Health & Veterinary Medicine has its own working farm, the Scottish Centre for Production Animal Health & Food Safety, a large animal facility, Weipers Centre Equine Hospital and the Small Animal Hospital, all for potential use in teaching and practical sessions.
The University's postgraduate programme in Food Security is accredited by the Royal Society of Biology and is first in the UK for Food Science (Complete University Guide 2023).
This course explores the factors affecting food production from crops and agricultural sources and discusses the demographic, social and economic challenges to achieving food security and development.
Find out more
Postgraduate study
University operations

Our Commercial Services colleagues continually review the pricing of our catering outlets for affordability in the context of our University community. Options are provided at our Gilmorehill campus below cost price, and our School of Environmental & Social Sustainability is due to launch a free breakfast option on our Dumfries campus during the current academic year.
University colleagues also participate in and lend their expertise to a range of bodies on the topic of food insecurity, hunger and poverty, including our Vice-Principal for Economic Development and Innovation, Uzma Khan, who is part of the board of the Poverty Alliance.
Civic engagement

For their Spring Fling festival, the team at the Advanced Research Centre: the ARC: hosted an array of free, family-friendly events over the Easter holidays, all on the theme of sustainability. One very popular session was an urban foraging event, hosted by The Little Foragers Kitchen's Vicky Manning, which saw participants take a trip around Glasgow's West End to learn about the wild food and medicine that is growing on our doorstep.
The Food: Sustainability, Health, Heritage and Tourism Catalyst project has brought together researchers and Scottish food industry partners to discuss and address the main challenges within the Scottish food industry relating to sustainability, health, locality, and tourism. Catalyst participants used innovation maps to synthesise discussions and create a basis for strategic and action-level plans to meet their chosen objectives.
Find out about our progress towards the 17 SDGs: