UN SDG 16: Peace, justice and strong institutions
Promote peaceful and inclusive societies for sustainable development, provide access to justice for all and build effective, accountable and inclusive institutions at all levels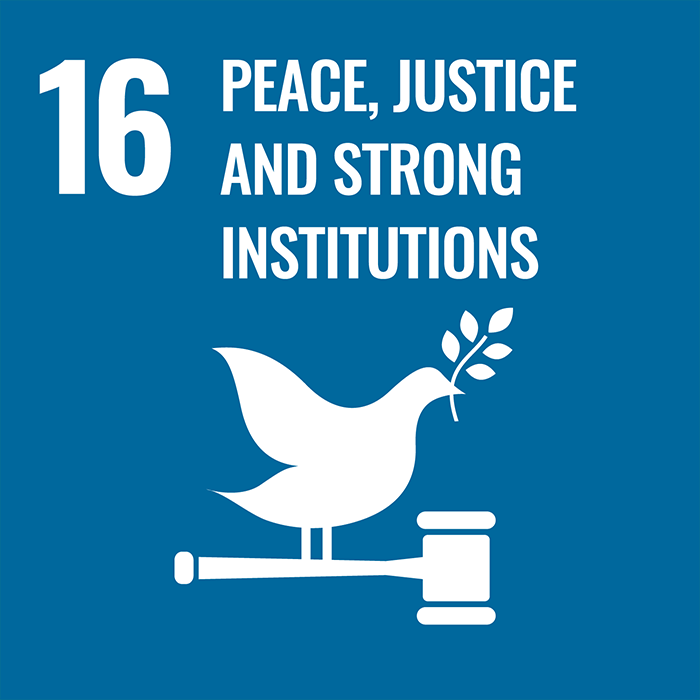 Our research

Ill-treatment of detained persons, whether at time of arrest, during pre-trial detention, or following conviction, is a systemic issue in many Eastern European countries. Through fact-finding research, legislative and policy recommendations and practitioner training, Professor James Murdoch's work has underpinned changes to law, policy and practice to safeguard rights and ensure better standards for detainees in North Macedonia, Bulgaria and Georgia.
Professor Murdoch has worked with the Council of Europe and beneficiary governments to implement the recommendations contained in his research reports on North Macedonia, Bulgaria and Georgia, strengthening the human rights of detainees in these countries.
In North Macedonia, the 'external oversight mechanism', designed to 'police the police' and influence the treatment of detainees by the police in accordance with human rights standards, has contributed to better treatment and complaints processes for approximately 3,000 people.
In Bulgaria, the training programme initially delivered by Professor Murdoch is led by Bulgarian judges and has worked with approximately 2,000 judges.
In Georgia, Professor Murdoch's report led to new human rights-compliant standards being drawn up by the Georgian Ministry of Internal Affairs. These standards provide various additional protections against ill-treatment for approximately 12,000 detainees annually.
Our work in the area of human rights has informed changes to policy in a number of countries.
Learning & teaching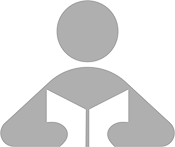 Our Criminology programme, delivered by our School of Social & Political Science, provides students with an understanding of the harms and conflicts caused by criminalisation and penalisation, and how we might develop responses which could create fairer and safer societies rather than exacerbating social inequalities. The programme includes teaching by leading scholars from the Scottish Centre for Crime & Justice Research, a centre of excellence in the UK for criminology, and covers topics such as youth violence and gangs; social and legal responses to gender-based violence; sentencing and the penal system; and creative and collaborative approaches to criminological research.
University operations

As a leading, global University, we recognise and embrace the importance of holding ourselves accountable and taking decisive action where necessary. In addition to the Understanding Racism, Transforming University Cultures report which has given shape and direction to our anti-racism journey, we asked Morag Ross KC to carry out an independent investigation and review of our approaches to gender-based violence (GBV). GBV remains an ongoing issue in our society and has a devastating effect on individuals. The Ross Report was published in late 2022, and included extensive engagement with colleagues, students, and unions. The University's Senior Management Group have accepted all recommendations in the Ross Report and had committed to implementing them by the start of the 2023–24 academic year.
As seen throughout this report, our expertise is frequently sought by government, and we have a dedicated and specialist Government Relations team who engage and connect the University, academics, practitioners, and policymakers on some of the most urgent issues of our times. The University has led 48 events in the Scottish and UK Parliaments from cross-party groups, briefings and receptions, engaging lawmakers and government on areas across learning and teaching, research and innovation.
Civic engagement

There are approximately 30,000 people subject to imprisonment or supervision in Scotland, and over three million in Europe. UofG research led by Fergus McNeill, Professor of Criminology & Social Work, explains how and why people cease and refrain from offending through a process known as 'desistance', and how they sometimes secure reintegration after punishment.
Through sustained dialogue with policymakers, practitioners and activists, the research has directly influenced Parliamentary inquiries and legislative changes in Scotland, including providing evidence to the Justice Committee and the Scottish Parliament's Human Rights Committee. Professor McNeill's research has also led to reframed and reformed justice strategies, services and practices in Scotland, England, Wales, Belgium and the Netherlands; and shaped professional education through initiatives including Scottish Prison Service training and a new assessment tool in Norway. Evidence is now emerging of how these 'desistance-informed' developments are contributing to safer societies through more effective approaches to criminal justice.
Due to Professor McNeill's work, desistance training is now integrated in the Scottish Prison Service Officer Foundation Programme, and over 1,200 staff have already been trained.
Find out about our progress towards the 17 SDGs: