UN SDG 16: Peace, justice and strong institutions
Promote peaceful and inclusive societies for sustainable development, provide access to justice for all and build effective, accountable and inclusive institutions at all levels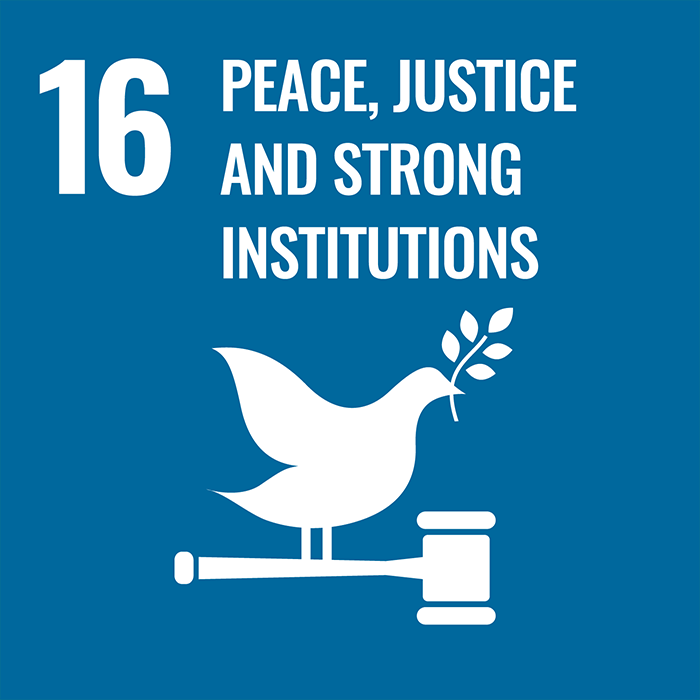 Our research

Our respected School of Law performed exceptionally well in REF2021, with more than 60% of the school's research output submissions rated as 'world-leading'. The school also ranked second in the Times/Sunday Times Good University Guide 2023 driven, in part, by the quality of our research. Research in the school spans a range of themes including legal theory; intellectual property; international law, conflict and security; reform and public policy; and corporate and financial law.
The impact of the school's research illustrates our world-changing vision, working with policymakers and public bodies nationally and internationally. This has included improving safeguards against wrongful convictions; regulation of autonomous weapons; reform of public sector complaint processes; and combatting ill-treatment of detained persons in Eastern Europe. Researchers in our School of Law have given evidence to parliamentary committees and provided advice to government.
Our School of Law offers programmes in human rights, global security, slavery and forced migration. Our Moot Courtroom simulates a real court environment to give our law students an opportunity to put their learning into practice.
Learning & teaching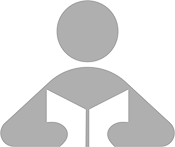 We offer a number of law programmes that support SDG 16, as well as programmes in criminal justice, international relations, human rights, global security, slavery and forced migration. Our Erasmus Mundus Master in International Law of Global Security, Peace & Development offers a uniquely comprehensive degree, bringing together all international legal regimes relevant to global security, peace and development, by incorporating specialisms in human rights, migration, peace and security, and sustainable development.
Our Learning & Teaching Strategy, launched in 2021, highlights our commitment to inclusivity, integrity and respect, recognising diversity of contribution and valuing collective endeavour, and harnessing curiosity, creativity and enterprise in our research-rich environment.
University operations

Our 'World Changers Together' Strategy aims to address four key challenges: building a sustainable future, creating a fairer society, reimagining the learning experience and diversifying the student body. To achieve this, our strategy has a clear emphasis on its three pillars of community, connectivity and challenges. In our community pillar we look at our values, engaging with our civic mission and strengthening our partnerships. Key aspects of this are defending academic freedom across the world, upholding honesty, integrity, and fairness, leading by example, advocating for diversity, and practising and advancing sustainability. The strategy is central to our work at the University, and underpins our decision making at all levels.
Our governing body, the University Court, has elected representation drawn from the academic, professional services and student community. We are also committed to engaging with the public and local community and working in the wider interest of Glasgow and Scotland through our Civic Strategy & Delivery Board. The University has policies in place on anti-bribery and corruption, socially responsible investment and freedom of speech. Our procurement policy also ensures that those in our supply chain fulfil their social and ethical responsibilities, including identifying modern slavery risks.
Civic engagement

The University of Glasgow was founded for the benefit of the city and its people.
We work with companies and organisations throughout the city to co-design solutions to create real, lasting impact and opportunity in Glasgow and beyond. Our staff and students are engaged in strong, enduring research and community partnerships to improve health, boost the economy, build a better future and celebrate the achievements of those living in Glasgow. We approach this in ways as varied as the city itself.
Our long-standing reputation for excellence in the field of economics means that the expertise of our staff is frequently sought out by local and national government. Our academics sit on Glasgow City Council's Glasgow Economic Recovery Group, the Glasgow City Region Deal's Commission for Economic Growth (chaired by the University's Principal and Vice-Chancellor, Professor Sir Anton Muscatelli) and the Scottish Government's Advisory Council for Economic Transformation. This expertise has been particularly important as the Glasgow City Region and Scotland plan for a more sustainable and inclusive post-COVID economic recovery.
Glasgow Open Justice (GO Justice) was established in 2018 to provide and encourage opportunities for law students to use their legal knowledge and skills to make a real difference in society. Collaboration lies at the heart of GO Justice; more can be achieved when we work together to design projects and solve problems. Under the GO Justice banner we hope that academics, students and external bodies (such as law centres, public interest organisations, charities) will come together in different ways to build different projects and opportunities. Our annual GO Justice Challenge allows students to develop ideas focusing on solving real social justice issues through the law.
Find out about our progress towards the 17 SDGs: