UN SDG 14: Life below water
Conserve and sustainably use the oceans, seas and marine resources for sustainable development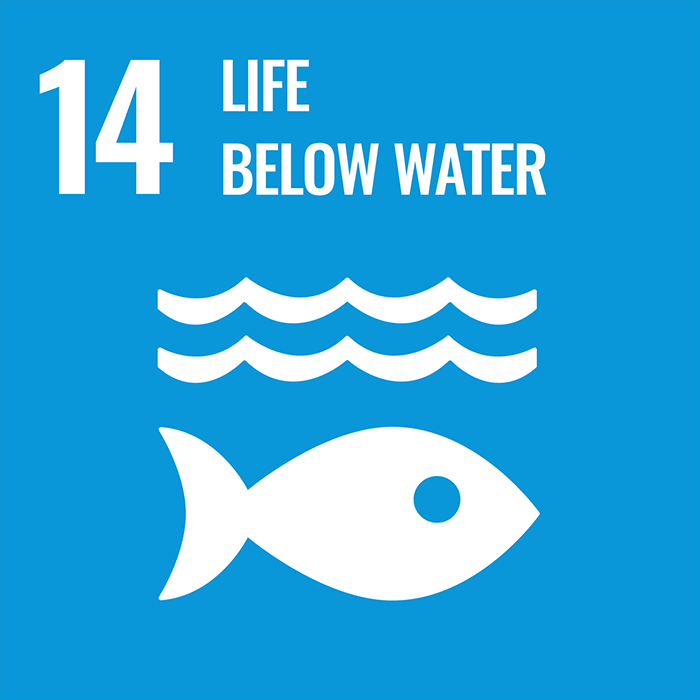 Our research

Our School of Geographical & Earth Sciences is ranked amongst the top ten in the UK (Complete University Guide). Staff within the school lead on the delivery of a number of international publications and research via its Earth Systems Research Group. Academics within the School of Interdisciplinary Studies are also carrying out research relating to water, environment and natural resources management.
The Living Deltas Hub, led at the University by Professor of Environmental Risk & Community Resilience and member of the National Centre for Resilience, Fabrice Renaud, researches coastal tipping points in deltas across the world to understand when a social-ecological system can tip from one state to another. If a piece of coastline erodes rapidly, the land disappears and so do any social activities on this land, including the loss of homes and livelihoods.
The Hub is working to understand the biophysical, social and economic mechanisms that explain erosion, with an aim to propose solutions that improve the conservation or restoration of mangrove systems in the deltas covered by the project. There are several lessons to be learned from this research, including the approach used by the Hub to understand the impact of plant life on waterways, and developing nature-based solutions to strengthen resilience of rivers.
Learning & teaching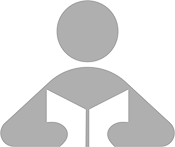 We offer a number of programmes focusing on the protection and sustainability of aquatic ecosystems. Our undergraduate programme in Marine & Freshwater Biology focuses on the study of the world's aquatic environments, and students cover a wide range of topics, including aquatic environments, conservation and environmental management of aquatic pollution. The programme involves frequent visits to hatcheries, fish farms and aquaculture projects, and students have the option to complete an additional year to gain an MSc, in which they carry out research in industry, or at a research institute in the UK or overseas.
Our postgraduate programme in Sustainable Water Environments provides students with multidisciplinary knowledge and expertise in river catchment, lake and coastal environments, with a focus on the impact of, and adaptation to, changing environments. The programme is designed to enable students to develop an in-depth and critical understanding of contemporary global issues in surface water environments, including climate and land use change, flood risk, restoration, ecosystem health and associated management perspectives.
The University is home to the Scottish Centre for Ecology & the Natural Environment (SCENE), which conducts research into environmental change, conservation, resource management and environmentally sustainable development. SCENE is also a lead partner in the SeaMonitor project, focused on understanding and improving aquatic ecosystems in Ireland and Scotland, tracking fish and monitoring their behaviour.
Find out more
Undergraduate study
Postgraduate study
---
Our Masters in Sustainable Water Environments provides students with multidisciplinary knowledge and expertise in river catchment, lake and coastal environments, with a focus on the impact of, and adaptation to, changing environments.
University operations

As committed to in our Glasgow Green Strategy, we have now eradicated single-use plastics from our catering operations, helping to minimise the risk posed to marine species by plastics.
Our Waste Management Strategy & Action Plan for non-hazardous waste aims to help us ensure that any waste generated is collected, sorted and recycled. Our Safety & Environmental Protection Service provides guidance on the disposal of potentially hazardous biological and chemical waste to ensure that we uphold water quality standards.
Civic engagement

The University of Glasgow is home to the National Centre for Resilience (NCR) at our Dumfries campus. The NCR works with Scotland's universities, researchers, policymakers, emergency responders, volunteers and communities to build Scotland's resilience to natural hazards. NCR colleagues stand ready to support the Clyde Mission in futureproofing against potential future hazards associated with the Clyde, particularly flooding. NCR also holds an advantage in the fact that it has access to a broad range of partners and stakeholders ranging from Regional Resilience Partnerships to the Scottish Government, but also including the Met Office and SEPA, to name a few.
The University is also playing a role in educating Glasgow's younger population to take care of the River Clyde and teaching them why it is important to protect marine life, through the Clyde in the Classroom project, which has been delivered to 482 different schools. Clyde in the Classroom, led by the Clyde River Foundation, based at the University, began in 2001 and has inspired almost 40,000 children to learn about river ecology and wildlife in their local area. The project sees brown trout egg hatcheries brought into participating schools, with pupils and teachers taught how to maintain water quality and look after the fish as they hatch and grow. After several weeks, the Clyde River Foundation team help the children release their fish. The innovative project is aimed at pupils in schools around the River Clyde catchment, taking in eight local authority areas, including Glasgow and as far afield as Inverclyde, Renfrewshire and South Lanarkshire. Pupils are encouraged to learn more about river ecology, sustainability and causes of pollution through hands-on learning and excursions to accessible river areas.
Find out about our progress towards the 17 SDGs: