UN SDG 5: Gender equality
Achieve gender equality and empower all women and girls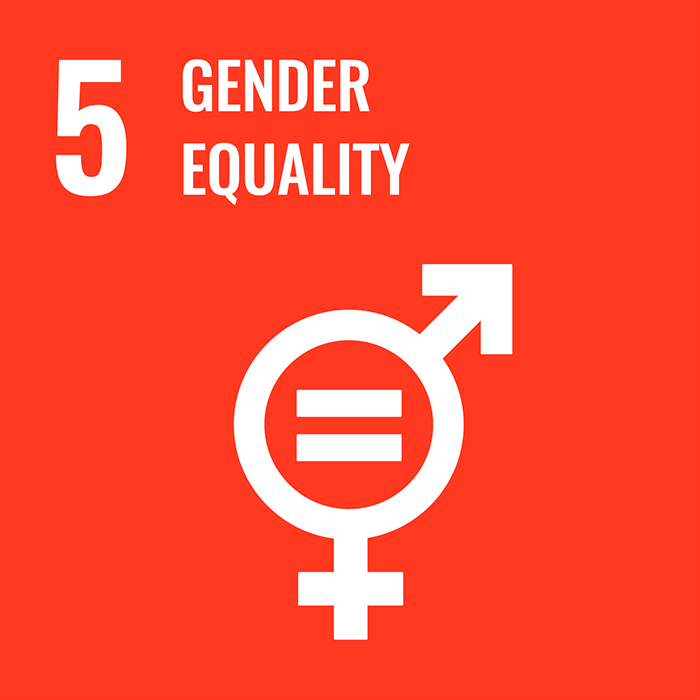 Our research

Gender-based violence (GBV) sadly remains an ongoing issue in our society, and UofG is committed to providing support to any member of our community who has been affected by violence or assault, and to raising awareness of the issue of GBV. The University's GBV Research Forum has continued to share information, develop research ideas and provide support in relation to GBV research. Their research covers several themes including GBV and gender inequality, the effect of COVID-19 and domestic abuse. Seminars are publicly available online.
A group of female academics from our College of Science & Engineering lead on the cross-sectoral visNET project, in collaboration with other universities and the Engineering & Physical Sciences Research Council. While several barriers have been identified to academic career advancement for women and have led to strategic interventions at national and institutional levels, there remains a lack of data and action specifically targeted at networking and collaboration.
By demonstrating that strategic networks and collaborations can be built and maintained without frequent travel, visNET believe academic careers will be more attractive to this group of post-doctoral researchers and others. This intervention will also provide crucial tools to build confidence and researcher independence, and potentially mitigate the impact of future career breaks and parenthood.
The visNET project is demonstrating that strategic networks and collaborations can be built and maintained without frequent travel, potentially mitigating the impact of future career breaks and parenthood on women's careers.
Learning & teaching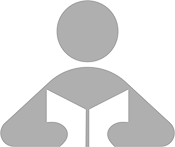 We were delighted that our bid to host the 2022 Conference for Undergraduate Women in Physics was successful. It was the first time the conference was held in Scotland, and the first time the conference was explicitly inclusive of nonbinary participants. A rich and full programme of keynotes, panel discussions and workshops was enhanced by the inclusion of an industry fair with local and national employers. The conference was deliberately inclusive – with 10% of participants identifying as non-binary, trans or self-described, and 90% cis-women. Dr Caroline Muellenbroich is now working with the Institute of Physics on a publication around planning deliberately inclusive conferences.
Our Centre for Gender History welcomed international speakers for their public lectures this year, and our MSc Gender History cohort had the opportunity to participate in a range of interdisciplinary activities, including collaborations with The Hunterian, heritage walks with Glasgow Women's Library, and the En-Gender podcast.
The centre has created several free, publicly available, online courses covering topics including GBV and the Global History of Sex and Gender.
University operations

We have been part of the Athena SWAN charter since 2011, and in 2015 signed up to the expanded key principles. The University holds a bronze award, and 23 of our schools hold Gold, Silver and Bronze awards in recognition of their commitment to and active promotion of the principles of Athena SWAN. Our schools manage their own Athena SWAN action plans, specifically tailored to their areas, and designed to drive gender balance in student recruitment, admissions and attainment, as well as in the recruitment and promotion of all staff. The action plans also look at school culture and ways to promote the values of Athena SWAN both within their own area and in the wider University.
The University has taken decisive action as part of our GBV action plan. Our Senior Leadership Team worked with Rape Crisis to create leadership conversation and raise awareness and understanding of issues of harassment and GBV. Some 160 staff have now received Sexual Harassment Investigator training and we have recently launched bystander training to further expand our skills and understanding.
The University supports Aurora, Advance HE's leadership development initiative for women. To date, 277 women have been supported to attend the Aurora programme, including costs, mentorship and time off to attend sessions. Aurora is a partnership of leadership experts, HE sector organisations, and research institutes to take positive action to address the under-representation of women in leadership positions in the sector. We are committed to continuing to support our female colleagues in participating in this valuable and unique programme, one which underpins our commitment to equitable gender representation at all levels of the University. Our commitment to Gender Equality is demonstrated at the highest levels of the University, with a 50:50 gender balance on our Senior Management Group, and three out of four colleges now being led by female colleagues.
Civic engagement

Dr Matthew Barr from our School of Computing Science leads on the Ada Scotland Festival, bringing together partners involved in addressing the issue of gender balance in computing science education in Scotland.
The board that supports this activity includes representation from higher and further education, financial services, government and local authorities. The festival has hosted a range of public events including insights from organisations such as Dell, Barclays and NatWest; practical sessions on coding, data and cyber security; and support and mentoring events covering topics including confidence building, leadership and many inspiring case studies from women in technology.
Find out about our progress towards the 17 SDGs: