UN SDG 5: Gender equality
Achieve gender equality and empower all women and girls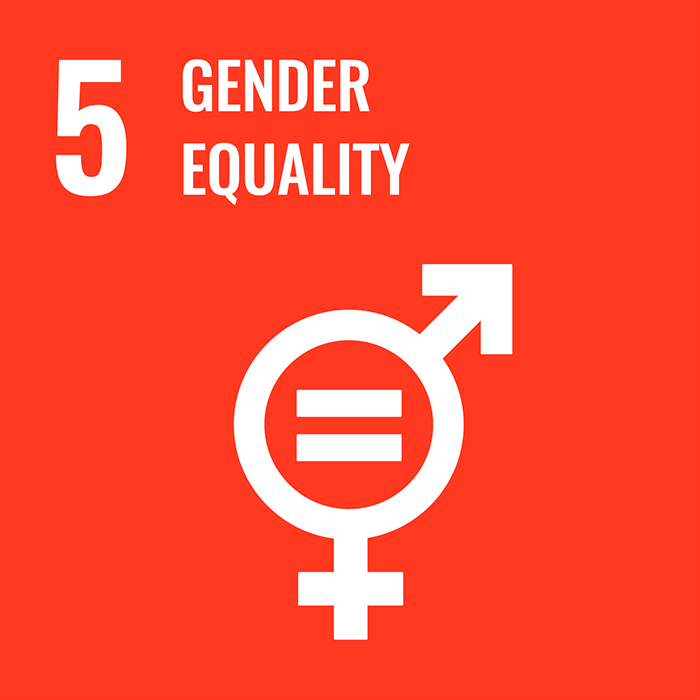 Our research

The University's School of Social & Environmental Sustainability celebrated International Women's Day with an afternoon of talks on gender-based research. The event showcased four projects featuring staff from the School of Social & Environmental Sustainability as well as other international institutions, including a Q&A and discussion on promoting gender equalities through research. Topics covered women and witch persecution in Scotland, India and Africa; reducing gender inequalities in Kenya and Tanzania; the gender gap in STEM; and assessing the role of tourism in achieving SDG5.
UofG's gender pay gap, the percentage difference between the average earnings of male and female employees, is 8.4%. This compares favourably with the median gender pay gap across Russell Group universities of 13.4%.
Learning & teaching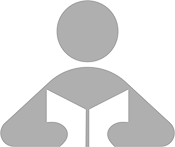 Aimed at promoting gender equality, our School of Humanities' Good Practice Scheme provides guidance and resources to support colleagues in embedding good practice in the school's learning and teaching activity. The scheme supplies advice and materials on promoting and protecting gender equality in areas including syllabus; supporting staff and student caregivers and parents; pictures and imagery; recruitment and hiring; delivering conferences and seminars; promotions; student recruitment; and assessment and performance. By providing this advice and regular opportunities for colleagues to engage with the scheme, the school are raising ongoing awareness and taking positive steps towards gender equality.
Women in Supramolecular Chemistry (WISC), of which Dr Emily Draper of the School of Chemistry is a founding member, will receive the Hildegard-Hamm-Brücher Prize for Equal Opportunities in Germany from the Germany Chemical Society. WISC aims to create an international community and provide access to resources for all supramolecular chemists. In addition, the project supports the career retention and advancement of women at every stage of their career and seeks to remove potential barriers. Using an online survey, the network identified the needs to the supramolecular community. Based on the results, the network developed numerous supporting initiatives such as a mentoring network, community clusters to build peer communities, and workshops on inclusion and diversity for young scientists.
University operations

The University's People & Organisational Development team have been benefiting from the expertise of academics in our Adam Smith Business School to deliver targeted policies to support women approaching or experiencing the menopause. The recently launched Menopause and Hormonal Changes Policy represents one of the University's initial steps in raising awareness of menopause and hormonal changes, reducing the stigma around discussing these experiences, and encouraging colleagues to request adjustments and/or support.
The policy includes evidence-based resources created by Menopause Information Pack for Organizations (MIPO), a research-based, free, open access suite of resources to help workplaces support menopausal transition. MIPO's UK-based lead is Professor Kat Riach of the Adam Smith Business School.
It also complements a series of events and online menopause cafes that the University has hosted to support colleagues at all stages of the menopause.
In recent years our Security team have taken targeted action to improve diversity to better reflect the community served by the team. By modernising and broadening recruitment practices alongside offering flexible work patterns, Head of Security Gary Stephen and his team have moved in the space of two years from a service staffed by fewer than 2% female colleagues, to over 12% female today. This is also reflected in Gary's own senior Security team which is now 50% female, and the active leadership by Security colleagues in Women in Security groups with the intention of inspiring other women to pursue a career in Security.
Civic engagement

The University has established a unique law clinic designed to increase access to justice in Scotland for complainers in sexual offences cases, through the provision of independent legal advice and representation by practising Scottish solicitors, without charge.
The first of its kind in the UK, the Emma Ritch Law Clinic honours Emma Ritch, a pioneering campaigner for women's rights and graduate of the University, who sadly passed away in 2021.
As well as offering legal advice through a specially constituted legal practice unit, the Emma Ritch Law Clinic will offer innovative teaching to students, enabling the next generation of Scottish lawyers to gain critical legal and ethical skills. It will also produce valuable research, providing an insight into the difference that specialist legal advice and representation can make to complainers' experiences of prosecution, and gather data to better understand why cases might fail to reach, or progress through the criminal justice system.
Find out about our progress towards the 17 SDGs: